Main content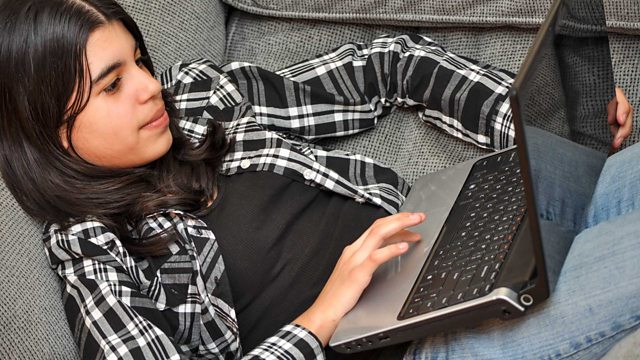 A Girl's Own Story
The voices of young women and teenage girls have often been left out of the history of youth culture. Ruby Tandoh shows how today's girls are making themselves heard via the net.
The history of youth culture, whether described by the mainstream press, academia or in films and novels, has most often been written by middle aged men and focused on the experience of young men. Young women and teenage girls typically have to be satisfied with walk on parts as the love interest for the main male protagonists, or as passive consumers of pop culture, or as possible victims of the latest media scare story. Teenage boys who become part of subcultures - whether mods, teddy boys, rockers or ravers - have had a very visible presence both in the streets and on the front pages; by comparison girls have remained largely unseen and unheard. Now, however, the internet has created a revolution in the place of young women in our culture, granting millions of them the chance to represent themselves to the world in all sorts of ways that Ruby Tandoh argues are both tremendously exciting and profoundly empowering. She'll look back at the development of the place of girls in youth culture over the decades, examining the importance of the private space of the bedroom in providing a crucible in which identities are actively formed, and find out about those young women in movements like punk and Riot Grrrl who blazed a trail for today's girls as they take the reins of cultural production through their vlogs, blogs and zines. Most importantly Ruby will meet some of those at the forefront of the current revolution describing the success of their various online projects, whether in fashion, photography, literature, lifestyle or politics - and talk with ordinary girls to hear first hand accounts of lives lived as young women today.
NB
Interviewees include Fabiola Ching, 17 year old editor at Coalition zine; Gabi from GabiFresh.com; Eleanor Hardwick, staff photographer at Rookie Mag; sixth form girls at a Coventry school; Pauline Black, lead singer of The Selecter, and former Riot Grrrl Olivia Laing. Archive dates back to the 1920s and comes up to date with more recent interviews featuring Caitlin Moran and Beth Reekles, whose secured a major publishing deal after her novel 'The Kissing Booth' received over 19 million reads.
Last on