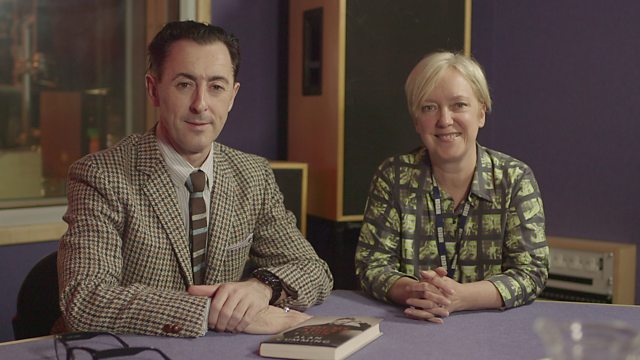 Alan Cumming
In a special extended interview for The Culture Studio, Alan Cumming discusses his brand new memoir 'Not My Father's Son'.
Author Lauren Child famous for her Charlie and Lola books, talks about 'Ruby Redfort: Feel The Fear' which is the fourth book which follows 13 year-old, super cool, code cracking, secret agent Ruby.
Plus Andrew Williams tells Janice about his latest book 'The Suicide Club' - a World War 1 spy thriller set in Occupied Belgium in the latter half of 1917 which focuses on the intelligence gathering efforts of the British forces on the western front.
And a brand new exhibition which explores the relationship between Britain and India during the 18th and 19th centuries has just opened at the Museum of Scotland in Edinburgh. One of the stories it tells is about Maharaja Duleep Singh, who was the last ruler of the Sikh Empire in the Punjab. The Culture Studio's Anna Magnusson finds out more about the exhibition from curator Friederike Voigt and British artists, The Singh Twins who were commissioned to create a painting in response to the collection.
Last on