Main content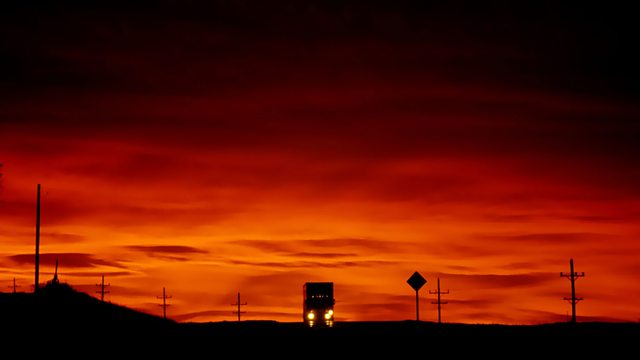 Luxembourg Philharmonic Orchestra and Richard Egarr
Jonathan Swain's selection includes a concert of Haydn and Beethoven with the Luxembourg Philharmonic Orchestra conducted by Richard Egarr.
Tine Thing Helseth is the soloist in Haydn's trumpet concerto with the Luxembourg Philharmonic Orchestra conducted by Richard Egarr. Jonathan Swain presents.
1:01 AM
Haydn, Joseph [1732-1809]
Symphony no. 104 in D major H.1.104 (London)
Luxembourg Philharmonic Orchestra, Richard Egarr (conductor)
1:25 AM
Haydn, Joseph [1732-1809]
Concerto in E flat major H.7e.1 for trumpet and orchestra
Tine Thing Helseth (trumpet), Luxembourg Philharmonic Orchestra, Richard Egarr (conductor)
1:41 AM
Bull, Ole [1810-1880]
I ensomme stunde (La melancolie)
Tine Thing Helseth (trumpet)
1:44 AM
Beethoven, Ludwig van [1770 -1827]
Symphony no. 8 in F major Op.93
Luxembourg Philharmonic Orchestra, Richard Egarr (conductor)
2:09 AM
Debussy, Claude [1862-1918]
String Quartet in G minor (Op.10)
Royal String Quartet
2:35 AM
Weber, Carl Maria von (1786-1826)
Quintet for Clarinet and Strings in B flat (J.182) (Op.34)
Lena Jonhäll (clarinet) with the Zetterqvist String Quartet: Mats Zetterqvist & Per Sporrong (violins), Mikael Sjögren (viola), Ewa Rydström (cello)
3:01 AM
Kodaly, Zoltan [1882-1967]
Missa brevis (... tempore belli)
Alice Komároni (soprano), Ágnes Tumpekné Kuti (soprano), Pécsi Kamarakórus (Soloists: Anikó Kopjár, Éva Nagy, Tímea Tillai, János Szerekován, Jószef Moldvay), István Ella (organ), Aurél Tillai (conductor)
3:35 AM
Ravel, Maurice (1875-1937)
Miroirs
Martina Filjak (piano)
4:08 AM
Bree, Johannes Bernardus van (1801-1857)
Overture 'Le Bandit'
Netherlands Radio Symphony Orchestra, Jac van Steen (conductor)
4:16 AM
Schubert, Franz (1797-1828) [text Friedrich Schiller]
Hektors Abschied (D.312b, Op.58 No.1)
Christoph Prégardien (tenor), Andreas Staier (fortepiano ? after Johann Fritz, Vienna c.1815)
4:21 AM
Tekeliev, Alexander [1942-]
Tempo di Waltz for children's chorus and piano
Bulgarian National Radio Children's Choir, Detelina Ivanova (piano), Hristo Nedyalkov (conductor)
4:26 AM
Vivaldi, Antonio (1678-1741)
Concerto in C major for sopranino recorder (RV.444) (Allegro non molto; Largo; Allegro)
Michael Schneider (recorder), Camerata Köln
4:35 AM
Langgaard, Rued (1883-1952)
3 Rose Gardens Songs (1919)
Danish National Radio Choir, Kaare Hansen (conductor)
4:46 AM
Sorkocevic, Luka (1734-1789) arranged by Frano Matusic
Symphony No.3
Dubrovnik Guitar Trio
4:53 AM
Shostakovich, Dmitry (1906-1975)
Festive Overture (Op.96)
Edmonton Symphony Orchestra, Uri Mayer (conductor)
5:01 AM
Bach, Carl Philipp Emanuel (1714-1788)
Trio Sonata in B minor (Wq.143)
Les Coucous Bénévoles
5:11 AM
Fauré, Gabriel (1845-1924)
Nocturne for piano No.1 in E flat minor (Op.33 No.1)
Livia Rev (piano)
5:19 AM
Desprez, Josquin (1440-1521)
Qui habitat in adjutorio Altissimi, for 24 voices
BBC Singers, Stephen Cleobury (conductor)
5:27 AM
Koehne, Graeme (b. 1956)
Divertissement: Trois pièces bourgeoises (1983)
The Australian String Quartet ? William Hennessy (violin), Elinor Lea (violin), Keith Crellin (viola), Janis Leurs (cello)
5:40 AM
Mozart, Wolfgang Amadeus (1756-1791)
Symphony No 4 in D major (K.19)
BBC Scottish Symphony Orchestra, Osmo Vanska (conductor)
5:53 AM
Schumann, Robert [1810-1856]
8 Novelletten for piano (Op.21)
Claire Chevaillier (fortepiano) recorded 24-26 February 2003 in the Academiezaal, Sint-Truiden Belgium
6:07 AM
Brahms, Johannes (1833-1897)
Piano Trio No.3 in C minor (Op.101)
Christopher Krenyak (violin), Jan Insinger (cello), Dido Keuning (piano)
6:27 AM
Gabrieli, Andrea (1532/3-1585)
Aria della battaglia à 8
Theatrum Instrumentorum, Stefano Innocenti (conductor)
6:37 AM
Bridge, Frank (1879-1941)
The Sea - suite for orchestra,
BBC Philharmonic, Yan Pascal Tortelier (conductor).