Main content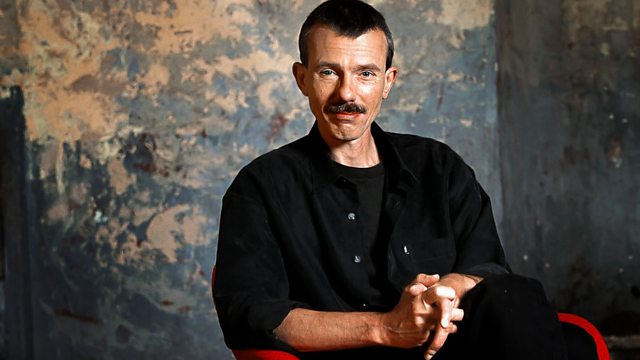 Jordi Cabre: Organ Recital
Jonathan Swain's selection includes an organ recital given by Jordi Cabre in the Basílica de Santa Maria de Mataro, Barcelona.
Jonathan Swain presents an organ recital given by Jordi Cabré, in the Basílica de Santa Maria de Mataró, Barcelona.
12:31 AM
Brahms, Johannes [1833-1897]
Prelude and fugue in G minor for organ
Jordi Cabré (organ)
12:39 AM
Franck, Cesar [1822-1890]
Choral no. 1 in E major M.38 for organ
Jordi Cabré (organ)
12:56 AM
Durufle, Maurice [1902-1986]
Scherzo Op.2 for organ
Jordi Cabré (organ)
1:03 AM
Reger, Max [1873-1916]
Praludium from 12 Pieces Op. 80 for organ
Jordi Cabré (organ)
1:10 AM
Reger, Max [1873-1916]
Wie schon leucht't uns der Morgenstern, from 2 Chorale fantasies Op.40
Jordi Cabré (organ)
1:33 AM
Speth, Johannes [1664-c.1720]
Toccata quarta in E minor ('Viertes musicalisches Blumen-Feld')
Jordi Cabré (organ)
1:38 AM
Bruckner, Anton (1824-1896)
2 graduals for chorus: Locus iste; Christus Factus est
Danish National Radio Choir, Jesper Grove Jorgensen (conductor)
1:46 AM
Saint-Saëns, Camille (1835-1921)
Symphony No.3 in C minor (Op.78) "Organ Symphony"
Oslo Philharmonic Orchestra, Michel Plasson (conductor), Kaare Nordstoga (organ)
2:22 AM
Alain, Jehan [1911-1940]
Le Jardin suspendu for organ
Tomás Thon (organ)
2:31 AM
Telemann, Georg Philipp (1681-1767)
Overture (Suite) (TWV.55:G10) in G major 'Burlesque de Quixotte'
La Stagione Frankfurt, Michael Schneider (conductor)
2:51 AM
Stravinsky, Igor (1882-1971)
Pulcinella - ballet
Lynne Dawson (soprano), Rolando Villazón (tenor), Denis Sedov (baritone), Radio France Philharmonic Orchestra, Marc Minkowski (conductor)
3:28 AM
Trad. Hungarian
17th Century Dances
Csaba Nagy (tárogató), Peter Ella (harpsichord)
3:35 AM
Haydn, (Johann) Michael (1737-1806)
Divertimento for string quartet (MH.299) (P.121) in A major
Marcolini Quartett
3:52 AM
Scriabin, Alexander (1872-1915)
Prelude and Nocturne for the Left Hand (Op.9)
Martina Filjak (piano)
4:03 AM
Duparc, Henri (1848-1933) [text: Charles Baudelaire]
L'invitation au voyage - for voice and piano
Gerald Finley (baritone), Stephen Ralls (piano)
4:08 AM
Vladigerov, Pancho (1899-1978)
Vardar - Rhapsodie bulgare (Op.16)
Bulgarian National Radio Symphony Orchestra, Milen Nachev (conductor)
4:18 AM
Agay, Denes (1911-2007)
5 Easy Dances for wind quintet
Tae-Won Kim (flute), Hyong-Sup Kim (oboe), Hyon-Kon Kim (clarinet), Sang-Won Yoon (bassoon), Kawng-Ku Lee (horn)
4:26 AM
Grainger, Percy (1882-1961)
Handel in the Strand
Leslie Howard (piano)
4:31 AM
Rimsky-Korsakov, Nikolay [1844-1908]
Capriccio espagnol Op.34
Stavanger Symphony Orchestra, Alexander Dmitriev (conductor)
4:46 AM
Soler, Antonio (1729-1783)
Fandango for keyboard in D minor (R.146)
Scott Ross (harpsichord)
4:58 AM
Mozart, Wolfgang Amadeus (1756-1791)
Concert aria: Non piu, tutto ascoltai... Non temer amato bene (K.490)
Joan Carden (soprano), The Australian Opera and Ballet Orchestra, Richard Bonynge (conductor)
5:08 AM
Locatelli, Pietro Antonio (1695-1764)
Violin Concerto in E flat (Op.7 No.6) "Il Pianto d'Arianna"
Europa Galante, Fabio Biondi (violin/director)
5:22 AM
Strauss, Richard (1864-1949)
Ariadne's aria 'Es gibt ein Reich' - from 'Ariadne auf Naxos'
Michèle Crider (soprano, USA), Orchestre de la Suisse Romande, Armin Jordan (conductor)
5:29 AM
Wagner, Richard (1813-1883), arranged by Zoltán Kocsis
Concert Prelude to Tristan und Isolde for piano
François-Frédéric Guy (piano)
5:40 AM
Weber, Carl Maria von (1786-1826)
Bassoon concerto in F major (Op.75)
Juhani Tapaninen (bassoon), Finnish Radio Symphony Orchestra, Jukka-Pekka Saraste (conductor)
5:58 AM
Bach, Johann Christian (1735-1782)
Quintet in D major (Op.11 No.6) for flute, 2 violins, cello and harpsichord
Musica Petropolitana
6:15 AM
Scigalski, Franciszek (1782-1846)
Symphony in D major
Polish Radio Symphony Orchestra, Andrzej Mysinski (conductor).