Main content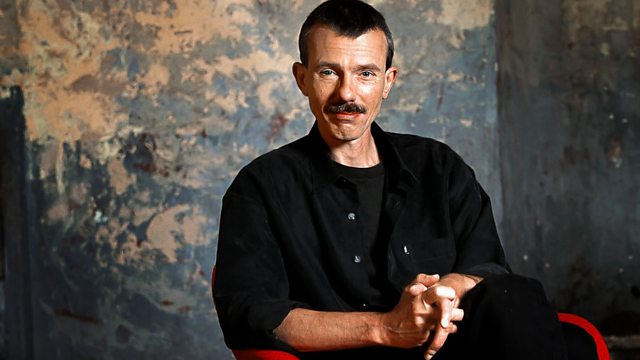 Smetana's Ma vlast
Jonathan Swain's selection inlcludes the Melbourne Symphony Orchestra and Jakub Krusa performing Smetana's Ma vlast.
The Melbourne Symphony Orchestra and Jakub Krusa perform Smetana's Ma Vlast. Presented by Jonathan Swain.
1:01 AM
Smetana, Bedrich [1824-1884]
Ma vlast (My country) - cycle of symphonic poems
Melbourne Symphony Orchestra, Jakub Hruša (conductor)
2:22 AM
Dvorak, Antonin [1841-1904]
Symphony no. 7 in D minor Op.70
BBC Symphony Orchestra, Jiri Belohlavek (conductor)
3:01 AM
Clerambault, Louis-Nicolas (1676-1749)
L'Isle de Délos (cantate profane)
Isabelle Poulenard (soprano), Ensemble Amalia: Florence Malgoire (violin), Marianne Muller (viola da gamba), Philippe Allain-Dupré (flute), Aline Zylberajch (harpsichord), Yasunori Imamura (theorbe)
3:22 AM
Duruflé, Maurice (1902-1986)
Requiem (Op.9)
Jacqueline Fox and Stephen Charlesworth (soloists) BBC Singers, David Goode (organ), Stephen Cleobury (conductor)
4:03 AM
Weber, Carl Maria von (1786-1826)
Clarinet Concertino in E flat major (Op.26)
Hannes Altrov (clarinet), Estonian National Symphony Orchestra, Paul Mägi (conductor)
4:14 AM
Bach, Carl Philipp Emanuel (1714-1788)
Trio Sonata in G Major (Wq.144 / H.568)
Les Coucous Bénévoles
4:29 AM
Kuula, Toivo (1883-1918)
Suru (Op.22 No.2)
Arto Noras (cello), Tapani Valsta (piano)
4:36 AM
Carniolus, Jacobus Gallus (1550-1591)
2 Motets from Opus Musicum
Ljubljanski madrigalisti, Matjaž Šcek (director)
4:40 AM
Krek, Uros (1922-2008)
Sonatina for Strings
The Slovenian Philharmonic String Chamber Orchestra, Andrej Petrac (Artistic leader)
4:55 AM
Satie, Erik (1866-1925), arr. Makoto Goto
Je te Veux (Valse chantée pour piano)
Pianoduo Kolacny
5:01 AM
Lipinski, Karol Józef (1790-1861)
Overture in D major (1814)
Polish Radio Symphony Orchestra in Cracow, Szymon Kawalla (conductor)
5:10 AM
Chopin, Frédéric (1810-1849) Texts by Stefan Witwicki [1,2,3,5] Bohdan Zaleski [4] and Wincentry Pol [6]
Six Songs from Polish Songs (Op.74)
Marika Schönberg (soprano), Roland Pöntinen (piano)
5:29 AM
Maldere, Pierre van (1729-1768)
Sinfonia a piu strumenti (Favourite overture) (Op.5 No.1) in D major
The Academy of Ancient Music, Filip Bral (conductor)
5:46 AM
Schütz, Heinrich (1585-1672)
Dunque addio, care selve (SWV.15) - from Il Primo Libro de Madrigali, Venice 1611
The Consort of Musicke: Emma Kirkby, Evelyn Tubb (sopranos), Mary Nichols (alto), Joseph Cornwell (tenor), Richard Wistreich (bass), Anthony Rooley (conductor)
5:49 AM
Schütz, Heinrich (1585-1672)
Ride la primavera for 5 voices (SWV.7)
The Consorte of Musicke, Anthony Rooley (conductor)
Emma Kirkby, Evelyn Tubb (soprano), Mary Nichols (alto), Andrew King (tenor), Richard Wistreich (bass)
5:53 AM
Weckmann, Matthias (1616-1674)
Wenn der Herr die Gefangenen zu Zion erlosen wird - Concert for 4 voices, strings and continuo
Soloists from Rheinsche Kantorei, Musica Alta Ripa, Hermann Max (conductor)
6:02 AM
Froberger, Johann Jaokob (1616-1667)
Capriccio III (FbWv503)
Pavao Mašic (organ)
6:07 AM
Mozart, Wolfgang Amadeus [1756-1791]
Symphony No.23 in D major (K.181)
RTV Slovenia Orchestra, Marko Munih (conductor)
6:19 AM
Holst, Gustav (1874-1934)
Wind Quintet in A flat major (Op.14)
Cinque Venti: Liesbet Dregelinck (flute); Korneel Alsteens (oboe); Johan Schols (clarinet); Geert Philips (bassoon), Jos Verjans (horn)
6:34 AM
Ravel, Maurice [1875-1937]
Le Tombeau de Couperin for piano
Louis Schwizgebel (piano).