Main content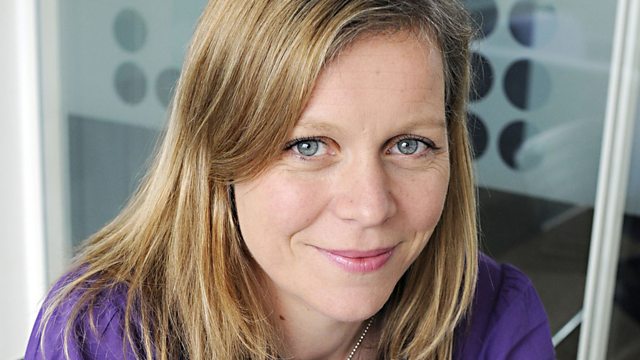 Charlotte Moore, BBC One Controller; Patrick Collins and sports journalism; Serial podcast
BBC One controller Charlotte Moore on her vision for the channel; Serial - the real life crime drama; the changing nature of sports journalism with Patrick Collins.
BBC One is the UK's most watched channel, with more than 40 million viewers tuning in each week. A BBC Trust review published earlier this year found the channel consistently produced high quality programmes but many viewers felt that the channel appeared to play it safe in programming and scheduling - particularly during peak time. In her first radio interview, since taking up the position, Charlotte Moore, Controller BBC One talks to Steve about her strategy for the channel, taking more risks in programming, balancing populism with public service as well as engaging the hard to reach audiences.
Serial, the new podcast from the creators of 'This American Life' is using a combination of innovative storytelling and investigative journalism to top the podcast charts in both the US and the UK. Steve is joined by Observer radio critic Miranda Sawyer, who has founded her own Facebook Serial 'addicts' group, to explore what makes it such a compelling use of the audio medium and what example it sets for traditional radio networks, 10 years after the birth of the podcast.
Patrick Collins, one of the most widely read of British sports journalists, has just announced his retirement. His career began in newspapers fifty years ago, and includes over thirty years at the Mail on Sunday. He's covered 10 football World Cups and every summer Olympic Games since 1972, bar one. Steve speaks to him about his career and the changing nature of sports journalism.
Producer: Dianne McGregor.
Last on

Chapters
Charlotte Moore, BBC One Controller

On her vision for the channel

Duration: 13:54

Serial podcast

Radio critic Miranda Sawyer on the audio drama by the people behind 'This American LIfe'

Duration: 05:50

Patrick Collins

The Mail on Sunday writer on fifty years of sports journalism

Duration: 06:30

Broadcast