Main content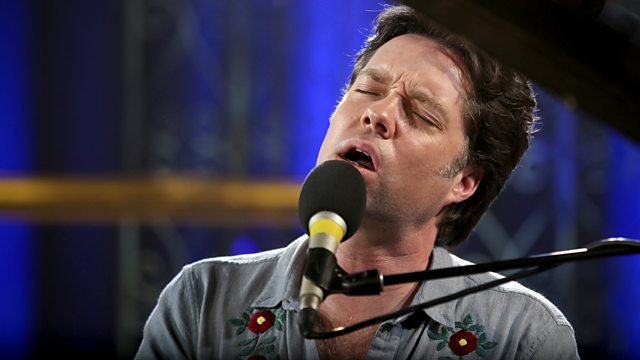 Rufus Wainwright (the A-Side)
Rufus Wainwright talks to John Wilson about Want One, his breakthrough album from 2003.
John Wilson returns with a new series of Mastertapes, in which he talks to leading performers and songwriters about the album that made them or changed them. Recorded in front of a live audience at the BBC's iconic Maida Vale Studios. Future programmes in the series include Manic Street Preachers discussing "The Holy Bible", Angelique Kidjo returning to "Aye" and Sinead O'Connor talking about "Theology"
Programme 1. "Want One" with singer-songwriter-composer Rufus Wainwright.
The son of folk singers Kate McGarrigle and Loudon Wainwright III, Rufus began playing the piano at the age of 6 and touring at 13. Before he had even reached voting age, he had been nominated for Best Original Song and Most Promising Male Vocalist awards. But it would be another fourteen years before he released the album that has been variously described as "obscenely lush"... a "gorgeous meditation on emotional displacement" and "a three-hankie weepie". The first part of what was intended to be a double album, Want One is full of songs about love, loss, family, addiction and popular culture, including 'I Don't Know What It Is', 'Go Or Go Ahead' and 'Dinner At Eight'.
Not only does he play exclusive versions of some of these songs, in a frank and no-punches-pulled interview, Rufus also reveals what part drugs, sex, near-death experiences and extended arguments with his father played in the making of this remarkable album
"Frankly, Wainwright could be singing lists of names out of the phone book and it would still be more exciting and inventive than 99% of the other albums out there"
THIS SESSION WAS ALSO FILMED AND A VERSION OF THIS PROGRAMME WILL BE AVAILABLE ON THE RED BUTTON AND BBC IPLAYER
Producer: Paul Kobrak.