Main content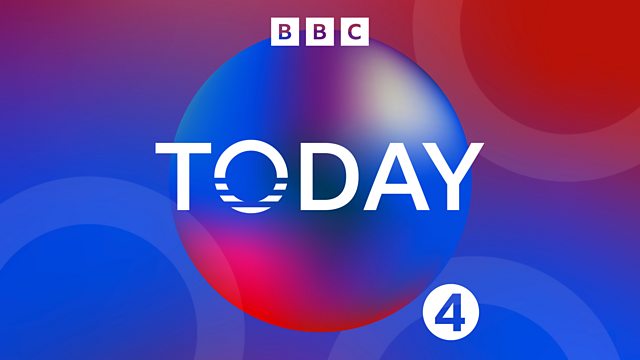 10/11/2014
Morning news and current affairs. Including Sports Desk, Weather and Thought for the Day.
Last on
Clips

Today's Running Order
Subject to change.
0630
MPs will vote today on whether Britain should continue to be part of the European Arrest Warrant. Norman Smith reports.
0634
The Iraqi defence ministry says the leader of Islamic State, or ISIS has been injured in an American air strike. Jim Muir reports.
0638
More people are having weight-loss surgery than ever before and, on average, they are more obese and more ill by the time of that surgery. Dominic Hughes reports.
0640
One of the consequences of the Government's decision to make cuts to its legal aid budget is that more people are turning to what are known as "McKenzie friends" to help them with civil cases. Clive Coleman reports.
0650
The Financial Times estimates in an analysis this morning that the annual savings the government will have to find are going to double to £48 million. We hear from Chris Giles from the FT.
0655
The mother of the man suspected of killing a 22 year old woman, who was then found by police trying to eat his victim, says he suffered from paranoid schizophrenia and was not given medication on his release from prison. Steven Fairclough reports.
0710
The possible injury of the so-called Islamic State leader, we hear from admiral John Kirby, speaking for American defence secretary Chuck Hagel.
0720
The labour leader Ed Miliband will aim to seize back the political initiative this week with a claim that the Prime Minister's outlook on the European Union leaves the UK looking like it is "not open for business". We hear from shadow business secretary Chuka Umunna.
0725
From today television adverts for e-cigarettes will be able to show the device itself. We hear from Deborah Arnott, chief executive of ASH and Lorien Jollye of the New Nicotine Alliance.
0730
The government is facing a backbench rebellion today on whether Britain should continue to be part of the European Arrest Warrant. We hear from Conservative MP Dominic Raab.
0740
Pink Floyd have released what they say is their final studio album, The Endless River. We hear from David Gilmour, Pink Floyd singer and guitarist.
0745
A British man from Derby, Kabir Ahmed, is reported to have died while carrying out a suicide bombing in Iraq. We hear from BBC Middle East correspondent Paul Wood, and Fareed Hussain, distant cousin of Kabir Ahmed's mother and former Mayor of Derby.
0810
The government is facing the prospect of a Conservative backbench rebellion today, when MPs debate whether the UK should retain the controversial European Arrest Warrant. We hear from Home Secretary Theresa May and our political correspondent, Nick Robinson.
0830
The governor of the bank of england mark carney has said taxpayers will no longer have to bail out banks that are "too big to fail". We hear from our business editor Kamal Ahmed.
0840
Hitchhikers used to be more common. We hear from film director John Waters who has written a book about hitchhiking.
0850
The European Space Agency is going to attempt to land a probe on the surface of a comet on Wednesday. If successful, the soft-landing will be the first of its kind in history. We hear from Monica Grady, Professor of Planetary and Space Sciences at the Open University.
0855
As we commemorate the 100th anniversary of the start of WWI, is it appropriate to remember this historical moment so extensively? We hear from author Ted Harrison and Kathryn Burnham, historian and author.
Broadcast