Main content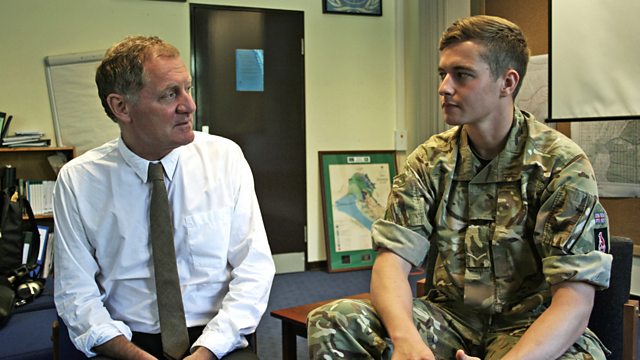 Coming Home
Andrew Motion meets soldiers recently returned from Afghanistan and writes poems drawing on their experiences, to create a unique poetry event marking Remembrance Day 2014.
Earlier this year, Andrew Motion visited the British army camp at Bad Fallingbostel, 40 kilometres north of Hanover in Germany. It's where the 7th Armoured Brigade - the Desert Rats - are based and where they returned this Spring after Operation Herrick 19, their final tour of duty in Afghanistan.
Here he talked to a range of soldiers, and back in England he also talked to the mother of a soldier who had been killed on duty in Helmand. He has used these conversations as the basis for a series of new poems reflecting on what it is like for British soldiers to come home after their long and dangerous campaign in Afghanistan. The poems explore the particular nature of the Afghan conflict, while showing certain continuities that flow from wars through the generations.
In this programme, the interviews and poems are set side by side, creating a unique poetry event by Andrew Motion to mark Remembrance Day 2014.
Produced by Melissa FitzGerald
A Blakeway production for BBC Radio 4.
How conversations with British soldiers form the basis for a series of new poems.