Main content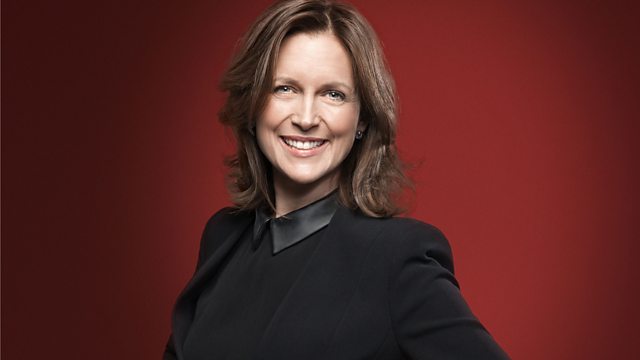 Presented by Katie Derham. Lausanne Chamber Orchestra in Mozart: Symphony in D, K196/121; Violin Concerto No 4. Plus the Radio France Philharmonic in Schoenberg: Gurrelieder.
Katie Derham presents Mozart from Frank Peter Zimmerman as both soloist and director and Schoenberg's cantata Gurrelieder for five soloists, narrator, chorus and large orchestra on poems by the Danish novelist Jens Peter Jacobsen
2pm
Mozart: Symphony in D, K. 196/121 (Overture to 'La finta giardiniera')
Lausanne Chamber Orchestra
Frank Peter Zimmerman (director)
2.10pm
Mozart: Violin Concerto No. 4 in D, K. 218
Frank Peter Zimmerman (violin and director)
Lausanne Chamber Orchestra
2.35pm
Schoenberg: Gurrelieder
Tove ..... Katarina Dalayman (soprano)
Waldtaube ..... Michelle DeYoung (mezzo-soprano)
Waldemar ..... Robert Dean Smith (tenor)
Klaus Narr ..... Wolfgang Ablinger-Sperrhacke (tenor)
Peasant ..... Gábor Bretz (bass)
Barbara Sukowa (narrator)
Radio France Chorus
MDR Chorus
Radio France Philharmonic Orchestra
Esa-Pekka Salonen (conductor).