Main content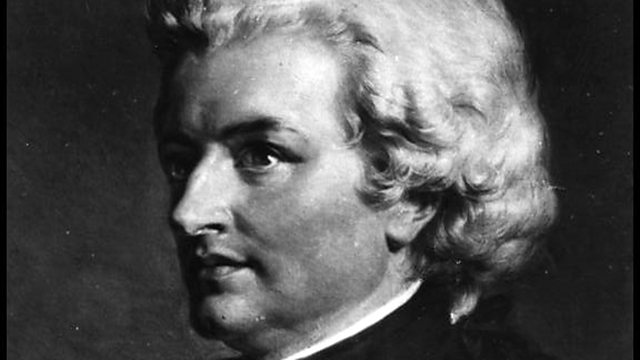 Donald Macleod concentrates on the events of 1782, a year when Mozart married Constanze Weber and composed his most notorious bawdy song.
Donald Macleod explores the events of 1782 - a year when Mozart both married his wife Constanze, and composed his most notorious bawdy song.
This week, Donald Macleod dips into five key years of Mozart's life, and presents five of his chamber works for solo wind and strings. These works span Mozart's entire career, ranging from his four exquisite flute quartets to the late clarinet quintet - arguably one of the greatest chamber works ever composed.
1782 was a pivotal year for Mozart, as he wed Constanze Weber in a ceremony that attracted ill-feeling and familial strife from all sides. Meanwhile, this year saw him compose two utterly contrasting, yet enchanting, chamber works: the delightful variations on "Ah Vous Dirai-Je Maman" (better known as Mozart's variations on "Twinkle Twinkle Little Star"), and the notoriously lewd canon for six voices, K.231. Completing the events of this turbulent year, Donald Macleod introduces a complete performance of Mozart's Horn Quintet in E Flat - written for the virtuoso Joseph Leutgeb.