Main content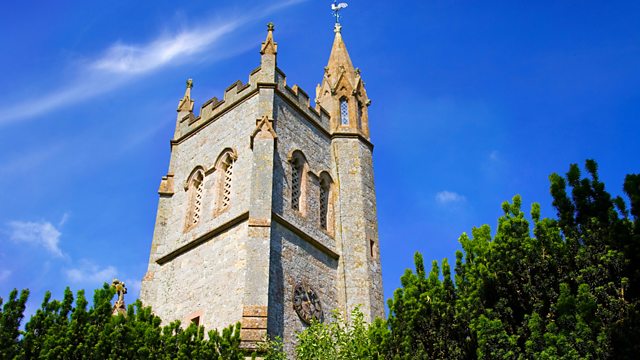 Coming Home
The Rev Andrew Martlew meets the British forces at Camp Bastion and attends a service for the reinternment of the remains of 15 British soldiers killed in Flanders in World War I.
To mark the anniversary of the start of World War I and drawing to the close of the campaign in Afghanistan, Sunday Worship, on Remembrance Sunday, will be a special edition recorded at Camp Bastion and also on the battlefields of northern France. Former army chaplain, the Reverend Andrew Martlew, meets the British forces there as they prepare to leave and attends a service for the re-interment of the remains of fifteen British soldiers 100 years after they were killed in action in Flanders.
Producer: Phil Pegum.
Remembrance feature
The programme was recorded in various locations so there is no transcript available, the music is listed below along with the sermon.
Music details:
Guide me O thou great redeemer – Male voice choir – CD
I vow to thee my country – recorded on location
Benedictus from The Armed Man, Karl Jenkins – CD
Oh Valiant hearts - CD
Sermon:
The Reverend Dr David Coulter Chaplain General of the British Army

Psalm 121
Verse 2: My help comes from the Lord, who made heaven and earth.
On 13 July 1917 Father Willie Doyle a Jesuit Priest and Army Chaplain wrote in his diary: "The soft chimes of the angelus bell mark the fall of evening. Another day is gone….Nearer still than yesterday to that solemn moment of our lives, its end; nearer still to heaven with its joys unknown, untasted; nearer still to Him for whom we labour now and strive to serve. How many days are left? Too few alas, for all we have to do, but not so few that we cannot heap them high with noble deeds and victories bravely won." A month later Father Doyle was killed in the battle for Ypres. He had been in the front line from early morning  cheering and consoling his men and attending to the wounded. Mid afternoon word came that an officer of the Dublin Fusiliers had been wounded and was lying in an exposed position. Father Doyle at once decided to go and get him to safety but as he went forward, he was killed by shell fire.
The First World War was unlike previous wars due to its vast scale, the new technology employed and the unimaginable number of casualties. It was also unique in that it changed the way in which the nation remembers our war dead. Father Doyle's name is on the memorial to the missing at Tyne Cot Cemetery in Belgium which is the largest Commonwealth war cemetery in the world in terms of burials – containing the graves of almost 12,000 men. A high proportion over 8,300 of these are marked: 'A Soldier of the Great War. Known Unto God."
In 1922 King George V said: "I have many times asked myself whether there can be more potent advocates of peace upon earth through the years to come than this massed multitude of silent witnesses to the desolation of war."
War is costly and Afghanistan cost the lives of 453 young service men and women. Remembrance comes with a price. But wherever sailors, soldiers and air force personnel go their chaplains go with them.
Remembrance Sunday – the two minute silence, wreaths, memorials, services have been so woven into the fabric of our nation that it's hard to imagine, especially for younger listeners, a time when it wasn't there. It's hard to think of another national event that was created so consciously and that has been so enduring and that has so fundamentally changed how we thing about such things. It is a powerful reminder that in every generation the call will go out and the young will respond and they too will stand as one.

On the centenary of the First World War, young and old will stand with pride in silent tribute, to honour the bravery and selflessness of all those past and present who gave their lives in the service of humanity and in the eternal quest for peace.
AMEN
"We walked for peace, to proclaim the possibility of peace in that fought-over land."