Main content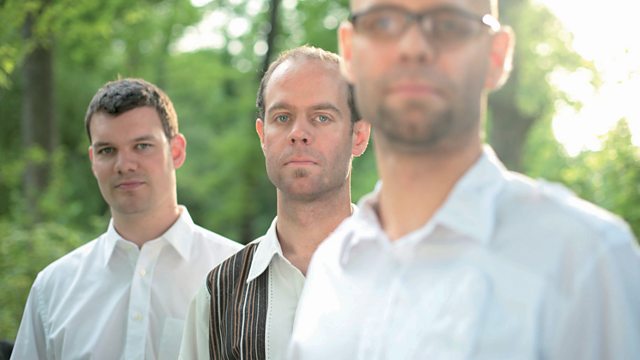 Vein and Greg Osby
Jez Nelson presents Vein and saxophonist Greg Osby in concert at the Vortex jazz club in London. With Michael and Florian Arbenz on piano and drums, plus Thomas Lahns on bass.
Swiss trio Vein perform in concert at the Vortex in London, with special guest Greg Osby.
Comprising brothers Michael and Florian Arbenz on piano and drums alongside bassist Thomas Lähns, Vein are perhaps known best for their collaborations with international musicians, touring extensively over the last decade with the likes of saxophonist Dave Liebman and trombonist Glenn Ferris. In this concert it's American saxophonist Greg Osby who extends the band to a quartet - in one of their longest-standing relationships. It was around fifteen years ago that a young Michael Arbenz sent a letter and demo CD to Osby, who was already well established with a string of celebrated recordings on Blue Note Records. Impressed with what he heard, Osby's curiosity led to their first meeting and a flourishing partnership that has met to tour every year since.
Osby describes their sound as 'jazzical' - a meeting of Vein's background in European classical music with American jazz roots and energetic groove workouts. In this concert the band showcases a selection of brand new compositions alongside unearthed Osby charts.
Presenter: Jez Nelson
Producer: Miranda Hinkley.
Music Played
Greg Osby on working with Vein

Vein and Greg Osby in concert at the Vortex, London on 24 April 2014

Jazz on 3 correspondent Ueli Bernays picks tracks from the Swiss jazz scene

John Butcher explains his Tarab Cuts project
Line up:
Vein feat. Greg Osby: 
Greg Osby (tenor saxophone); Michael Arbenz (piano); Thomas Lähns (bass); Florian Arbenz (drums)
Greg Osby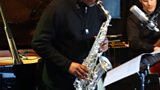 Michael Arbenz, Greg Osby and Thomas Lähns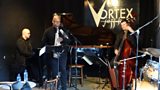 Florian Arbenz