Main content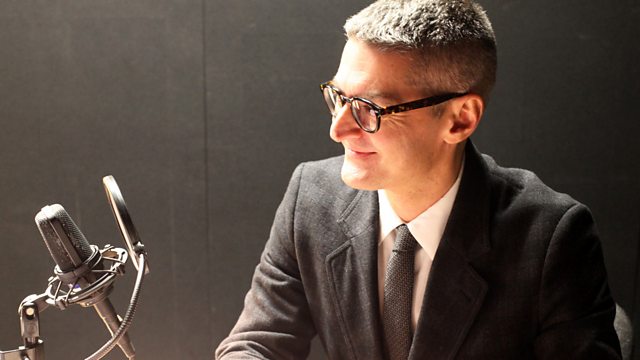 Monday - Sarah Walker with James Palumbo
With Sarah Walker. Including Five Reasons to Love Ballet Music; Find the Fourth; Artist of the Week: trumpeter Alison Balsom; Sarah's Essential Choice: Stravinsky: Petrushka.
With Sarah Walker and her guest, the entrepreneur James Palumbo.
9am
A selection of music including '5 Reasons to Love - ballet music'. Throughout the week Sarah makes the case for ballet music and dips into scores from some of the masters of the art form including Tchaikovsky, Rameau and Prokofiev.
9.30am
Find the Fourth
Take part in our daily musical challenge: spot the theme linking three pieces of music and identify the missing fourth.
10am
Sarah's guest this week is the entrepreneur James Palumbo. James co-founded the Ministry of Sound nightclub in 1991. The business has since branched out into a number of areas, becoming a global brand and the largest independent record company in the world. James was recently made a life peer, taking the title Baron Palumbo of Southwark. James shares a selection of his favourite classical music with Sarah.
10.30am
This week's featured artist is the trumpeter Alison Balsom.
11am
Today's Essential Choice is taken from the Building a Library recommendation from last Saturday's CD Review.
Stravinsky
Petrushka.
Music Played
5 Reasons to Love... Ballet Scores

James Palumbo's Choice No. 1

James Palumbo's Choice No. 2

James Palumbo's Choice No. 3

Artist of the Week: Alison Balsom

Essential Choice: Building a Library Recommendation
Musical Challenge - Find the Fourth
Answer:
Up, Down, Left, Right. The missing direction was UP.

The music played:
Handel
My Heart is Inditing: Upon thy Right Hand
The Sixteen
Orchestra of The Sixteen
Harry Christophers (conductor)
CORO
Ravel
Piano Concerto for the Left Hand in D
Krystian Zimerman (piano)
London Symphony Orchestra
Pierre Boulez (conductor)
DG
Tippett
A Child of Our Time: Go Down, Moses
London Symphony Chorus
London Symphony Orchestra
Richard Hickox (conductor)
CHANDOS  
Enter the Essential Classics Proms Competition 2019!