Main content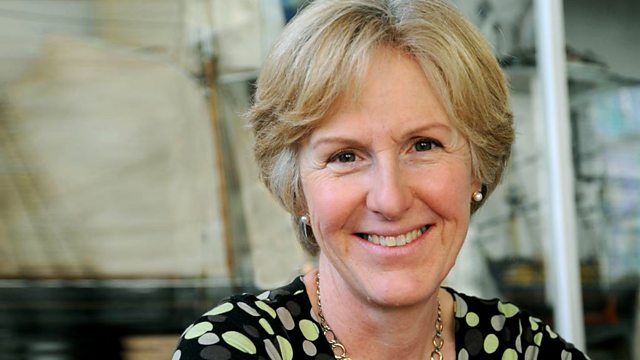 Catriona Young's selection includes performances from Penderecki's 80th birthday celebrations in 2013.
Penderecki at 81 (2/2): Catriona Young presents performances from his anniversary celebrations last year, including Kaddish and his Symphony No. 7.
12:31 AM
Penderecki, Krzysztof [b. 1933]
Kaddish (2009)
Olga Pasiecznik (soprano), Alberto Mizrahi (cantor), Daniel Olbrachski (narrator), Chorus of the Podlasie Opera and Philharmonic (chorus director: Violetta Bielecka), Polish Radio National Symphony Orchestra, Gabriel Chmura (conductor)
12:51 AM
Penderecki, Krzysztof [b. 1933]
Psalmy Dawida (From the psalms of David) for chorus and percussion (1958)
Camerata Silesia (direcotr: Anna Szostak), AUKSO Tychy Chamber Orchestra, Marek Mos (conductor)
1:02 AM
Lutoslawski, Witold [1913-1994]
Concerto for orchestra
National Polish Radio Symphony Orchestra, Alexander Liebreich (conductor)
1:31 AM
Penderecki, Krzysztof [b. 1933]
Symphony No. 7 ('Seven Gates of Jerusalem')
Izabela Matula (soprano), Izabella Klosinska (soprano), Agnieszka Rehlis (mezzo-soprano), Adam Zdunikowski (tenor), Wojtek Gierlach (bass), Alberto Mizrahi (narrator), Warsaw Philharmonic Chorus, Warsaw Philharmonic Orchestra, Jacek Kaspszyk (conductor)
2:31 AM
Mozart, Wolfgang Amadeus (1756-1791)
Quintet for strings in G minor (K.516)
Oslo Chamber Soloists
3:07 AM
Tchaikovsky, Pyotr Il'yich (1840-1893)
Suite No.4 in G major for orchestra (Op.61), 'Mozartiana'
Winnipeg Symphony Orchestra, Kazuhiro Koizumi (conductor)
3:31 AM
Pachelbel, Johann (1653-1706) [text: Psalm 46]
Gott ist unser Zuversicht - motet for double chorus and bc
Cantus Cölln, Konrad Junghänel (director)
3:36 AM
Bakfark, Valentin (c.1526/30-1576)
Fantasia and Je prens en gre for lute
Jacob Heringman (lute)
3:43 AM
Chopin, Frédéric (1810-1849)
Ballade No.4 in F minor (Op.52)
Valerie Tryon (piano)
3:54 AM
Zelenka, Jan Dismas [1679-1745]
Overture in F major (ZWV 188)
Les Ambassadeurs, Alexis Kossenko (director)
4:01 AM
Alpaerts, Flor (1876-1954)
Zomer-idylle (Summer Idyll) (1928)
Vlaams Radio Orkest , Michel Tabachnik (conductor)
4:09 AM
Sibelius, Jean (1865-1957)
Spring Song (Op.16)
Kaija Saarikettu (violin), Raija Kerppo (piano)
4:18 AM
Holmboe, Vagn (1909-1996)
Lauda, Anima Mea - from Liber Canticorum II (Op.59c)
Sokkelund Choir, Morten Schuldt Jensen (conductor) recorded in the Frederiksberg Church, Copenhagen]
4:25 AM
Trad
Danish Wedding Song from Sønderho
Danish String Quartet
4:31 AM
Corelli, Arcangelo (1653-1713)
Sonata da Chiesa in G major (Op.1 No.9)
London Baroque
4:37 AM
Desprez, Josquin (1440-1521)
Praeter rerum seriem
Huelgas Ensemble, Paul van Nevel (director)
4:43 AM
De Vocht, Lodewijk [1887-1977]
Naar Hoger Licht (Towards a Higher Light), symphonic poem with cello solo
Luc Tooten (cello), Vlaams Radio Orkest , Jan Latham-Koenig (conductor)
4:51 AM
Pijper, Willem (1894-1947)
La maumariée (Un soir me promenant; Mon Père me marie)
Jard van Nes (mezzo soprano), Gérard van Blerk (piano)
4:56 AM
Stants, Iet (1903-1968)
String Quartet No.2
Dufy Quartet
5:11 AM
Liszt, Franz [1811-1886]
Fantasia and fugue on the theme BACH S.529 for piano
Jan Simandl (piano)
5:24 AM
Handel, Georg Frideric [1685-1759]
Trio Sonata in G major (HWV 399) for 2 violins, viola and continuo (Op.5 No.4)
Musica Antiqua Köln
5:37 AM
Praetorius, Michael (c.1571-1621)
Meine seel erhebet den Herren (Deutsches Magnificat) - from Puericinium. Teutsche Kirchenlieder und andere geistliche Concert-Gesang (Frankfurt 1621)
Schütz Akademie, Howard Arman (conductor)
5:50 AM
Beethoven, Ludwig van [1770 -1827]
Sonata in E flat major Op.12'3 for violin and piano
Alexandra Soumm (violin), Julien Quentin (piano)
6:10 AM
Strauss, Richard (1864-1949)
Four Last Songs
Elisabeth Söderström (soprano), Royal Concertgebouw Orchestra, Bernard Haitink (conductor).
More episodes
Next
You are at the last episode