Main content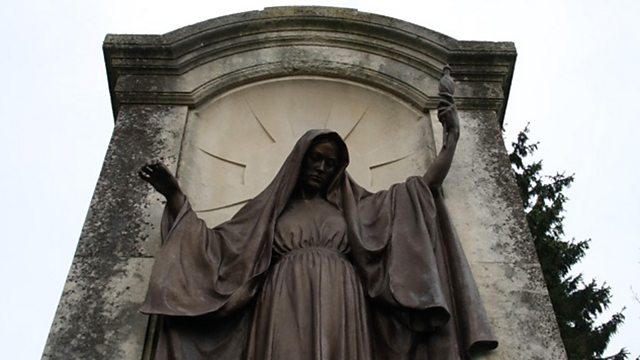 Of Mourning and Memory
Angela Graham explores the story behind the language, symbols and creation of First World War memorials in Wales.
Last on
Further Information: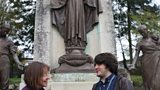 Following the Great War of 1914-1918 there followed in Britain a challenge of enormous proportions – how to address the need to commemorate the dead in a time of unprecedented grief and loss.  This was to be the first major project of communal mourning. 
Over time we have become used to war memorials.  We know what to expect from them, as it were, but during and after the First World War, what a memorial should be had to be worked out.  One of the most delicate decisions that a community had to make was how to strike a balance between honouring the dead, not glorifying war, and allowing the living to benefit from the sacrifice made.
In "Of Mourning and Memory", made for broadcast on Remembrance Sunday, Angela Graham explores the background to the language and creation of First World War memorials in Wales.  Should there be an impressive piece of public art in the town square or a new wing for the local hospital; a cenotaph or a village hall? Who was best placed to make decisions about style, placement, content, design – the local dignitaries? The bereaved? The war veterans?  Artists or parliament? And were memorials to depict victory and might; or reflect the grim realities of conflict?
The war had shaken old certainties and violent upheavals had happened during its course – the Russian Revolution, the Easter Rising in Ireland – and during and after the war governments and industrialists feared working class discontent.   To what extent would feelings of grief feed into the stormy seas of disillusionment and anger? Set within this context the war monument building project would face many a challenge – could it address the needs of country in mourning?
 Contributions from:
Prof. Jay Winter, Yale University.'
Dr. Lester Mason, University of Wales Trinity St David.
Prof. David Machin, Orebro University, Sweden.
Prof. Sir Deian Hopkin, Adviser to First Minister on Commemoration of WW1.
Michelle Darby, Grangetown Local History Society.
Chris Parry, Communities Officer, Cyfarthfa Castle Museum and Art Gallery.
Pictured: Angela Graham and Chris Parry at the Pontmorlais First World War Memorial.
Broadcasts