Main content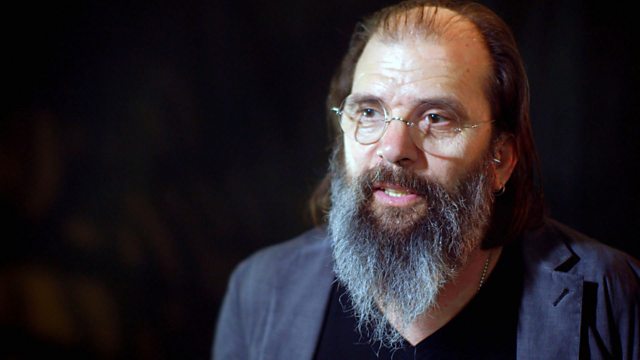 The Heart of Country: How Nashville Became Music City USA
A biography of Nashville - the hub of country music - which reveals the dynamic relationship between commerce, art and music that has defined the city since 1925.
This historical biography of the city that is the glittering hub of country music reveals the dynamic relationship between commerce and art, music and the market, that has defined Nashville since 1925. It explores the conflicts and demons that have confronted Nashville's artists and music industry down the years, such as the creative pressures of the 'Nashville Sound', the devastating impact of Elvis and then Bob Dylan, the rise and fall of the urban cowboys and the struggle of several Nashville legends to confront their inner demons.
The story unfolds through the testimony of musicians, producers, broadcasters and rare archive of the country legends. These include Dolly Parton, Charley Pride, Willie Nelson, Ricky Skaggs, Steve Earle, Kris Kristofferson and several hit-making contemporary stars - Kasey Musgraves, Brad Paisley and Jason Aldean. This cast reveal the unique power of country music to hold up a mirror to its fans and create a music that has - for decades - touched the hearts of the south and of working people. Kristofferson calls it the 'white man's soul music'.
Also featured are extensive musical performances by Nashville's greatest, from Johnny Cash to Loretta Lynn and George Jones to Garth Brooks. Several of Nashville's younger stars describe their ongoing journey from their hometowns in the south to the streets of this city, from the first studio demos and the sawdust of the Broadway bars to the stadiums and promo videos that now define country stardom.
Music Played
Timings (where shown) are from the start of the programme in hours and minutes
The Carter Family

BURY ME BENEATH THE WILLOW

Roy Acuff

WABASH CANNONBALL

Johnny Cash

FOLSOM PRISON BLUES

Ernest Tubb

WALKING THE FLOOR OVER YOU

Webb Pierce

THERE STANDS THE GLASS

Bill Monroe and the Bluegrass Boys

A VOICE FROM ON HIGH

Bill Monroe

BLUE MOON OF KENTUCKY

Hank Williams

I SAW THE LIGHT

Hank Williams

LOVE SICK BLUES

Hank Williams

I'M SO LONESOME I COULD CRY

Ernest Tubb

DRIVING NAILS IN MY COFFIN

Kitty Wells

IT WASN'T GOD WHO MADE HONKY TONK ANGELS

Elvis Presley

BLUE MOON OF KENTUCKY

Elvis Presley

HEARTBREAK HOTEL

Jim Reeves

GOLDEN MEMORIES AND SILVER TEARS

Eddy Arnold

YESTERDAY'S MEMORIES

Patsy Cline

WALKIN' AFTER MIDNIGHT

Shooter Jennings

OUTLAW YOU

Waylon Jennings

STOP THE WORLD AND LET ME OFF

Waylon Jennings

NASHVILLE BUM

Loretta Lynn

TO MAKE A MAN FEEL LIKE A MAN

Loretta Lynn

WHISPERING SEA

Charley Pride

ALL I HAVE TO OFFER YOU IS ME

Bob Dylan

SUBTERRANEAN HOMESICK BLUES

Bob Dylan

PLEDGING MY TIME

Bob Dylan

&

Johnny Cash

ONE TOO MANY MORNINGS

Johnny Cash

DADDY SANG BASS

Dolly Parton

WHEN POSSESSION GETS TOO STRONG

Dolly Parton

&

Porter Wagoner

HOLDING ON TO NOTHING

George Jones

THINGS HAVE GONE TO PIECES

George Jones

&

Tammy Wynette

THE CEREMONY

Tammy Wynette

D-I-V-O-R-C-E

George Jones

DIARY OF MY MIND

Willie Nelson

STAY ALL NIGHT

Waylon Jennings

HONKY TONK HEROES

Gilley's Urban Cowboy Band

ORANGE BLOSSOM SPECIAL

Sawyer Brown

BETTY'S BEING BAD

Della Mae

MUSIC ON MURDER ROW

Waylon Jennings

MY HEROES HAVE ALWAYS BEEN COWBOYS

Ricky Skaggs

HIGHWAY 40 BLUES

Ricky Skaggs

WINGS OF A DOVE

Garth Brooks

TEARIN' IT UP AND BURNIN' IT DOWN

Garth Brooks

THE THUNDER ROLLS

Pork McElhinny

THREE MINUTE POSITIVE NOT TOO COUNTRY UP TEMPO LOVE SONG

Carrie Underwood

JESUS TAKE THE WHEEL

Kacey Musgraves

MERRY GO ROUND

Brad Paisley

THIS IS COUNTRY MUSIC

Waylon Jennings

ARE YOU SURE HANK DONE IT THIS WAY

01:28

Kacey Musgraves

Merry Go 'Round
Credits
| Role | Contributor |
| --- | --- |
| Producer | Jeremy Marre |
| Director | Jeremy Marre |
| Executive Producer | Mark Cooper |
Featured in...
Dolly Parton. Johnny Cash. Bob Harris. Watch all the big legends of country music

Clips and programmes from Radio 2 and BBC Four