Main content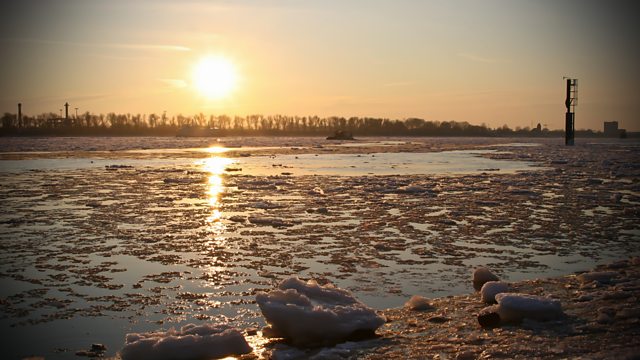 Wolfgang Borchert - The Man Outside
4 Extra Debut. Corporal Beckmann is ready for death after the war, but is death ready for him? Stars Tracy-Ann Oberman and Fenella Fielding.
Corporal Beckmann is ready for death after the war, but is death ready for him?
Ioan Meredith, Tracy-Ann Oberman, Fenella Fielding, and Janet Maw star in Wolfgang Borchert's play set in the winter of 1946.
First broadcast on German radio in 1947, the play embodies all the grievances and questionings of a betrayed generation.
Corporal Beckmann, only just returned from the Eastern Front to find his wife in bed with another man, is about to jump into the frozen River Elbe. But so unwanted is he that even the River (played here by Fenella Fielding) rejects him. Borchert subtitled his play 'A play that no theatre wants to perform and no audience wants to see'; in fact its first performance proved to be very successful and the first theatrical production followed in November of the same year, just a day after his death.
Borchert had served on the Eastern Front and witnessed the colossal casualties from both war and the cold. While on active service he was arrested and charged with evading military service by self-mutilation after he 'lost' a finger. At his trial his prosecutors called for the death sentence but the court found him not guilty. He was later arrested again for parodying Joseph Goebbels, but again he was returned to the front. His regiment finally surrendered in March 1945 and Borchert walked over 350 miles home. The impact of this walk, frostbite and the war itself were to damage his health and he died at the age of 26.
The play is one of the masterpieces of what became known as German Expressionism.
First broadcast on BBC Radio 3 in 1997.
Last on
Broadcast

Featured in...
A selection of plays and readings celebrating a diverse range of German literature.