Main content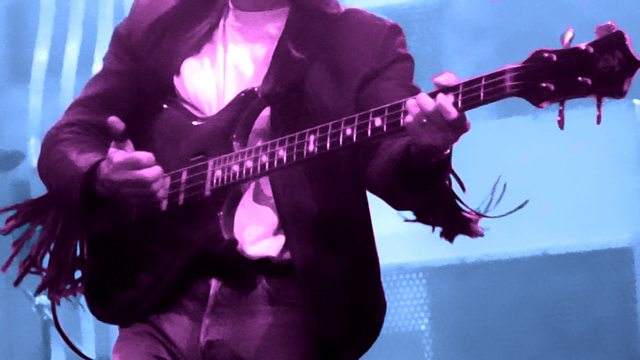 Spank the Plank
Mitch Benn investigates slap bass, a technique that became the engine of funk and is the unlikely link between Elvis and thrash metal. Mitch even gears up for a live performance.
The low, rootsy twang you can often hear in funk music is called slap bass - a tricky, often divisive guitar technique involving whacking the bass strings with your thumb. Comedian Mitch Benn charts its progression from the upright double basses of the 1930s, through Elvis Presley to the high energy rock of bands like Red Hot Chilli Peppers and Primus. Talking to players like Yolanda Charles, Mark King and Guy Pratt, he discovers how an instrument which often found its place at the back of the stage came out of the shadows into the bright lights of disco and '70s funk.
But Mitch is going to do more than talk about slap bass. He's going to learn how to do it.
The humiliation stakes are high as he takes lessons from some of the UK's foremost bassists, ahead of his nerve-wracking first performance in front of an audience.
Along the way Mitch tackles a widely held opinion about the technique - that while it's fun for the players, audiences who have to listen to it don't enjoy themselves quite so much. Mitch puts the hard questions to the players who regularly lay down some serious slap.
Thumb at the ready - Mitch Benn is about to Spank the Plank.
Produced by Kevin Core.
Clips

Featured in...
Weird instruments and unearthly rhythms from hang drums, theremins and mellotrons.