Main content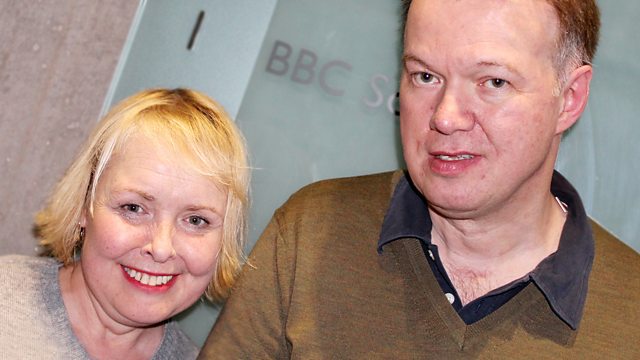 03/11/2014
Edwyn Collins talks about his new film, The Possibilities Are Endless, plus Simple Minds are live in session.
New film 'The Possibilities Are Endless' is the incredible story of Edwyn Collins, the celebrated lyricist who had the contents of his mind effectively deleted after experiencing a stroke. Edwyn joins Janice alongside his wife Grace Maxwell to discuss the cathartic process of making the film.
Simple Minds will be live in session to promote their first album in five years 'Big Music'.
James Robertson drops by to discuss '365 stories' a project whereby he wrote a story a day for a year. The collection has now been collated and published in one volume and Janice finds out what it's all about.
Plus, David Dawson rose to fame as the world's most prominent artist's assistant to Lucian Freud. He talks to Janice about his new book 'A Painter's Progress: A Portrait of Lucian Freud'.
And, one of the most influential film makers of the late 20th century, Derek Jarman directed cult feature films such as Jubilee (1977) and Caravaggio (1986) and was especially famous for his experimental Super 8 films - 92 of which he gifted to his producer and collaborator James MacKay. Janice talks to James MacKay about archiving and restoring the collection to save these precious works from being lost forever.
Clips