Main content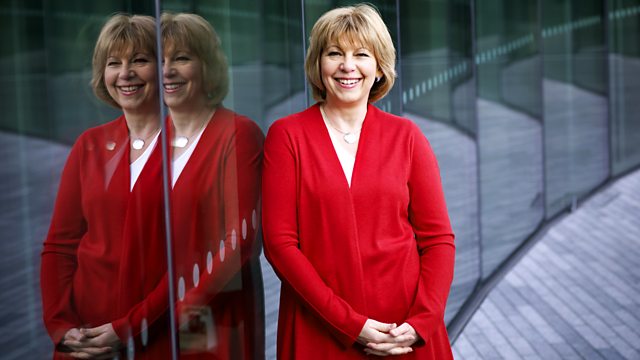 Meyerbeer - L'Africaine (Acts 1-3)
Penny Gore presents Acts 1-3 of Meyerbeer's opera L'Africaine performed at La Fenice in Venice. Plus the BBC SSO and soloist Tanja Becker-Bender in Strauss: Violin Concerto.
Not one but three love triangles, a love potion, wounded pride, and a poison tree are all part of the heady mix of the rather un-PC plot of Meyerbeer's L'Africaine. Driven, impetuous and the possessor of a massive ego, Vasco da Gama is thwarted by rival explorer Don Pedro in his attempt to gain royal backing for an expedition to the uncharted zone beyond Africa. Vasco nonetheless sets sail, in bitter pursuit of Don Pedro who also happens to be married to Inès, Vasco's old flame. Taking with him a couple of slaves from a previous expedition, Nélusko and Sélika (the proud and regal African woman of the title), Vasco catches up with Don Pedro. The Europeans are shipwrecked and captured by Sélika's compatriots. With all his countrymen executed (and the women marched off to the poison tree), Vasco marries Sélika and decides, with the help of a love potion, that his new life isn't so bad, after all. But in the end, Sélika resolves that Inès is Vasco's real true love and helpfully takes herself off to the poison tree so that Vasco and Inès can sail back home together to Portugal.
When it came to L'Africaine, Meyerbeer didn't hold back: mid-nineteenth century opera doesn't come much grander than this. The monster five-acter, begun in 1837, originally clocked in at over six hours (Meyerbeer died during rehearsals) but was cut to a more practical three for its 1865 premiere. L'Africaine's long gestation and tortuous progress to its final version led to various confusing anomalies, including references to Indian religion in what appears to be Madagascar. But with Sélika Meyerbeer came up with the operatic prototype of the ill-fated exotic woman whose love for a white man proves her undoing.
This live recording was made last November at one of Italy's most famous opera houses, Venice's historic La Fenice. Concludes tomorrow with Acts 4 and 5.
Plus Strauss from the BBC Scottish Symphony Orchestra. Penny Gore Presents.
Meyerbeer: L'Africaine (acts 1 - 3)
Sélika..... Veronica Simeoni (soprano)
Vasco da Gama..... Gregory Kunde (tenor)
Inès..... Jessica Pratt (soprano)
Nélusko-.. Angelo Veccia (baritone)
Don Pédro-.. Luca dall'Amico (bass)
Don Diégo-.. Davide Ruberti (bass)
Anna-.. Anna Bordignon (mezzo-soprano)
Don Alvaro-.. Emanuele Giannino (tenor)
Grand Inquisitor of Lisbon-.. Mattia Denti (bass)
High Priest of Brahma-.. Ruben Amoretti (bass)
Chorus and Orchestra of Teatro La Fenice
Emmanuel Villaume (conductor)
3.55pm
Strauss: Violin Concerto in D minor Op.8
Tanja Becker-Bender (violin)
BBC Scottish Symphony Orchestra
Garry Walker (conductor).