Main content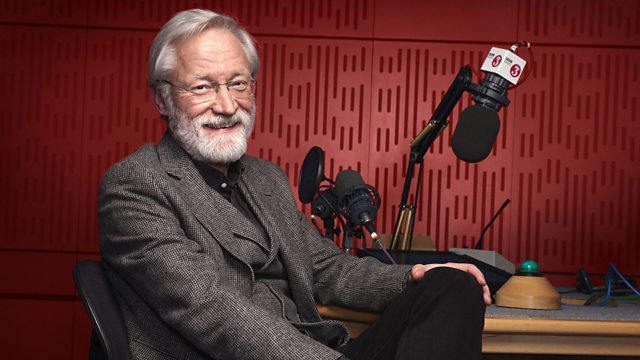 Love and the Moral Mindset
Donald Macleod explains the scandalous events that led to Stradella's having to flee Rome and then Venice.
Misadventures in Rome force Alessandro Stradella to make a hasty move to Venice, where embroiling himself in an affair of the heart has disastrous consequences.
Stradella's life ended abruptly when he was stabbed in the street at the age of just 42. By this time he had weathered a whole series of scandals revolving around dodgy business deals, an affair with his patron's mistress and an almost fatal beating by two thugs. Posthumously these events so captured the public imagination they were reinterpreted in a popular novel and in an opera bearing Stradella's name by Friedrich von Flotow. However dramatising his life has unfairly skewed the focus away from his musical achievements. In fact Stradella was a highly respected and successful composer. He wrote in all the genres of the period, oratorios, cantatas, theatre music, serious opera, songs, sacred music, and instrumental music - all in all amounting to over 300 hundred compositions. His musical language was innovative and ahead of its time, he produced one of the earliest known comic operas as well as writing the first datable work scored for concerto grosso instrumentation in 1674, well before Corelli produced his famous Opus 6 set.
Today, Donald Macleod follows the scandalous events that led to Stradella's ostracisation from two cities. After a failed attempt at marriage broking enrages the Pope's Secretary of State, Stradella flees from Rome. Settling in Venice, it's not long before a romantic entanglement with his patron's mistress causes further problems.
Si salvi chi può
Christine Brandes, soprano
Paul O'Dette, baroque guitar
Mary Springfels, viola da gamba
Barbara Weiss, harpsichord
Crocifissione e morte di N. S. Giesù Christo
Gérard Lesne, countertenor
Il Seminario musicale (2 violins & continuo)
Ester (excerpt from Part One)
Debora Parodi, soprano (A Hebrew woman)
Francesco Lambertini, bass (Testo)
Elisa Franzetti, soprano (Speranza Celeste)
Il Concento
Luca Franco Ferrari, director
La Susanna (excerpt from Part One)
Freddo gelo ... La bellezza
Martyn Hill, tenor (Judge 2)
Ulrik Cold, bass (Judge 1)
Ingrid Seifert, baroque violin (Hajo Bäss)
Jaap van ter Linden, baroque cello
Jeroen van der Linden, violone
Konrad Junghängel, theorbo
Alan Curtis, harpsichord and direction
Quando mai vi stancherete
Emma Kirkby, soprano
Alan Wilson, harpsichord.