Main content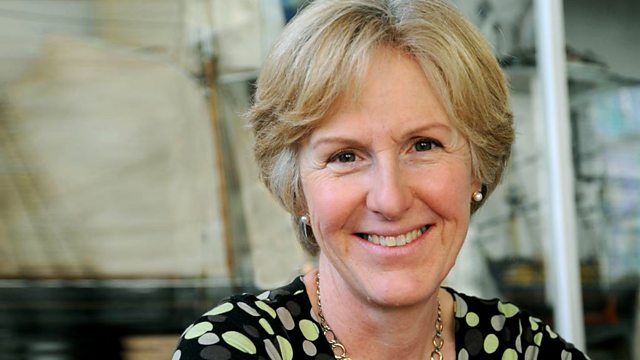 Royal Concertgebouw Archives
Catriona Young's selection includes Paavo Berglund and Pierre Boulez conducting the Royal Concertgebouw Orchestra in performances of Sibelius and Schoenberg.
Paavo Berglund and Pierre Boulez conducting performances from the Royal Concertgebouw Orchestra of Sibelius and Schoenberg. Catriona Young presents.
12:31 AM
Sibelius, Jean [1865-1957]
Symphony no. 4 in A minor Op.63;
Royal Concertgebouw Orchestra, Paavo Berglund (conductor)
1:04 AM
Schoenberg, Arnold [1874-1951]
Verklärte Nacht Op.4, arr. for string orchestra
Royal Concertgebouw Orchestra, Pierre Boulez (conductor)
1:36 AM
Chopin, Fryderyk [1810-1849]
12 Studies Op.10 for piano
Lukas Geniusas (piano)
2:07 AM
Bach, Carl Philipp Emanuel (1714-1788)
Concerto for flute and strings in D minor (H.426)
Robert Aitken (flute), CBC Vancouver Orchestra, Mario Bernardi (conductor)
2:31 AM
Rheinberger, Joseph [1839-1901]
Sonata in E flat major Op.178 for horn and piano
Martin Van der Merwe (horn), Huib Christiaanse (piano)
2:52 AM
Taneyev, Sergey Ivanovich (1856-1915)
Symphony No.4 in C minor (Op.12)
Mariinsky Orchestra, Valery Gergiev (conductor)
3:33 AM
Durante, Francesco (1684-1755)
Concerto no.8 in A major 'La Pazzia'
Concerto Köln
3:46 AM
Poulenc, Francis (1899-1963)
Petites voix
Maîtrise de Radio France, Denis Dupays (director)
3:53 AM
Mortelmans, Lodewijk (1868-1952)
Lyrisch gedicht voor klein orkest
Vlaams Radio Orkest , Bjarte Engeset (conductor)
4:05 AM
Diepenbrock, Alphons (1862-1921)
Puisque l'aube grandit (song)
Christa Pfeiler (mezzo-soprano), Rudolf Jansen (piano)
4:12 AM
Grainger, Percy (1882-1961)
Ramble on the Last Love Duet in Richard Strauss's opera 'Der Rosenkavalier'
Dennis Hennig (piano)
4:20 AM
Van Hoof, Jef (1886-1959)
Symphonic Introduction to a Festive Occasion (1942)
Vlaams Radio Orkest , Jan Latham-Koenig (conductor)
4:31 AM
Handel, Georg Frideric (1685-1759)
Meine Seele hört im Sehen (HWV.207) - No.6 from Deutsche Arien
Hélène Plouffe (violin), Louise Pellerin (oboe), Dom André Laberge (organ - 1999 Karl Wilhelm at the abbey church Saint-Benoît-du-Lac)
4:38 AM
Strauss, Richard (1864-1949)
Meinem Kinde (Op.37 No.3)
Edith Wiens (soprano), Rudolf Jansen (piano)
4:40 AM
Schubert, Franz (1797-1828)
An die Musik (D.547)
Edith Wiens (soprano), Rudolf Jansen (piano)
4:43 AM
Monteverdi, Claudio (1567-1643)
Madrigal: 'Altri canti d'Amor' à 6 - from 'Madrigali guerrieri et amorosi con alcuni opuscoli in genere rappresentativo, che saranno per brevi episodi frà i canti senza gesto: libro ottavo' (Venice 1638)
Suzie Le Blanc & Kristina Nilsson (sopranos), Daniel Taylor (countertenor), Rodrigo del Pozo (tenor), Josep Cabré (baritone), Bernard Deletré (bass), Tragicomedia, Stephen Stubbs (conductor), Concerto Palatino, Bruce Dickey (conductor)
4:53 AM
Liszt, Franz (1811-1886)
Orpheus - symphonic poem S.98 for orchestra
Hungarian State Orchestra, János Ferencsik (conductor)
5:11 AM
Chausson, Ernest (1855-1899)
Chanson perpétuelle
Lena Hoel (soprano), Bengt Åke-Lundin (piano), Yggdrasil String Quartet
5:19 AM
Sweelinck, Jan Pieterszoon (1562-1621)
Psalm 110: Le Toutpuissant a mon Seigneur et maistre
Netherlands Chamber Choir, Peter Phillips (conductor)
5:27 AM
Bach, Johann Sebastian (1685-1750)
Concerto for keyboard and string orchestra No.1 in D minor (BWV.1052)
Raphael Alpermann (harpsichord), Akademie für Alte Musik Berlin
5:48 AM
Beethoven, Ludwig van (1770-1827)
32 Piano Variations in C minor (Wo0.80)
Antti Siirala (piano)
5:59 AM
Tchaikovsky, Pyotr Il'yich (1840-1893)
Quartet for strings No.1 in D major (Op.11)
Tämmel String Quartet.