Main content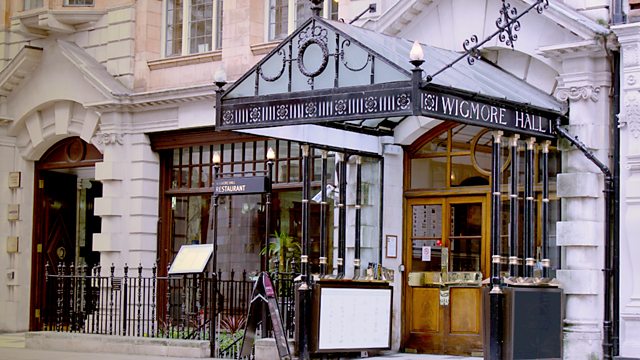 Wigmore Hall Mondays: Alexander Gavrylyuk
Live from the Wigmore Hall in London, pianist Alexander Gavrylyuk performs Schumann's Kinderszenen, Op 15 and Brahms's 28 Variations on a theme by Paganini, Op 35.
Live from Wigmore Hall, London.
Russian-born pianist Alexander Gavrylyuk first came under the spotlight at the tender age of 15 when he won the 1999 Horowitz International Piano Competition. In today's lunchtime concert he performs just two works.
Schumann's "Kinderszenen" (Scenes from Childhood), written in 1838, is a set of thirteen pieces of music portraying an adult's reminiscences of childhood. Brahms's unusually showy variations, written 25 years later, use the famous Paganini Caprice No 24 favoured by many composers, such as Rachmaninov and, in more recent times, Andrew Lloyd Webber.
Alexander Gavrylyuk (piano)
Schumann: Kinderszenen, Op 15
Brahms: 28 Variations on a theme by Paganini, Op 35.