Main content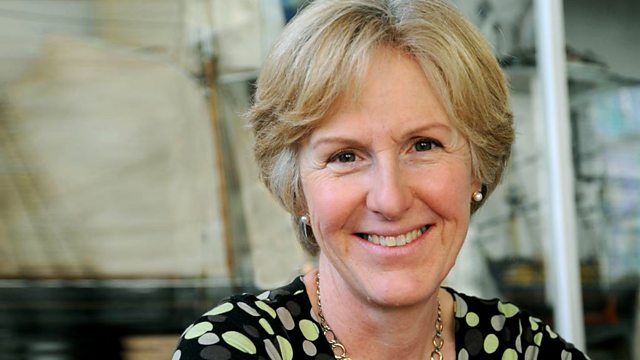 Catriona Young's selection includes Penderecki's Credo and Te Deum in performances given for the composer's 80th birthday celebrations in 2013.
Penderecki at 81: Credo and Te Deum from his 80th birthday celebrations last year. Catriona Young presents.
12:31 AM
Penderecki, Krzysztof [b. 1933]
Credo
Iwona Hossa, Ewa Vesin (sopranos), Agnieszka Rehlis (mezzo-soprano), Rafal Bartminski (tenor), Nikolay Didenko (bass), Warsaw Philharmonic Chorus, Grant Theatre National Opera Chorus, Warsaw Boys' Chorus, Sinfonia Varsovia, Valery Gergiev (conductor)
1:16 AM
Penderecki, Krzysztof [b. 1933]
Te Deum for solo voices, chorus and orchestra
Iwona Hossa (soprano), Anna Lubanska (mezzo-soprano), Rafal Bartminski (tenor), Thomas Bauer (baritone), Krakow Philharmonic Chorus, Polish National Radio Symphony Orchestra, Krzysztof Penderecki (conducor)
1:54 AM
Maliszewski, Witold [1873-1939]
Symphony No.1 in G minor (Op.8)
Polish Radio Symphony Orchestra, Lukasz Borowicz (conductor)
2:31 AM
Mozart, Wolfgang Amadeus (1756-1791)
Piano Sonata in B flat major (K.570)
Vikingur Heidar Olafsson (piano)
2:51 AM
Mendelssohn, Felix (1809-1847)
Symphony No.3 in A minor, 'Scottish'
BBC Symphony Orchestra, Jiri Belohlavek (conductor)
3:31 AM
Debussy, Claude (1862-1918) arr. Grechaninov
Beau soir arr for cello and piano
Jan-Erik Gustafsson (cello), Heini Kärkkäinen (piano)
3:33 AM
Canteloube, Joseph (1879-1957)
Brezairola - from Songs of the Auvergne
Yvonne Kenny (soprano), Melbourne Symphony Orchestra, Vladimir Kamirski (conductor)
3:37 AM
Grieg, Edvard (1843-1907) arr. Reger [text: Hans Christian Andersen]
I Love Thee (Op.5 No.3)
Yvonne Kenny (soprano), Melbourne Symphony Orchestra, Vladimir Karmiski (conductor)
3:40 AM
Biber, Heinrich Ignaz Franz von (1644-1704)
Sonata in C minor for violin and bass continuo - from Sonatæ, Violino solo, Salzburg 1681
Salzburger Hofmusik, Wolfgang Brunner (director)
3:53 AM
Schumann, Robert (1810-1856)
Toccata for piano (Op.7) in C major
Francesco Piemontesi (Piano)
3:59 AM
Telemann, Georg Philipp (1681-1767)
Giovedi' (TWV42:Es2) - from 'Pyrmonter Kurwoche'
Albrecht Rau (violin), Heinrich Rau (viola), Clemens Malich (cello), Wolfgang Hochstein (harpsichord)
4:08 AM
Bersa, Blagoje (1873-1934)
Suncana Polja
Zagreb Philharmonic Orchestra, Kazushi Ono (conductor)
4:24 AM
Hollins, Alfred (1865-1942)
A Song of Sunshine for organ
David Drury (William Hill and Son organ of Sydney town Hall, Australia)
4:31 AM
Arnold, Malcolm (1921-2006), arr. John P. Paynter
Little Suite for Brass Band No.1 (Op.80)
Edmonton Wind Ensemble, Harry Pinchin (conductor)
4:39 AM
Weber, Carl Maria von (1786-1826)
Grand Duo Concertant for clarinet & piano (Op.48)
Charys Green (clarinet), Huw Watkins (piano)
4:56 AM
Sarasate, Pablo de (1844-1908)
Zigeunerweisen (Op.20)
Frank Peter Zimmerman (violin) Netherlands Radio Philharmonic Orchestra, Guido Ajmone Marsan (conductor)
5:06 AM
Cabanilles, Juan Bautista José (1644-1712)
Pasacalles V for strings
Accentus Austria, Thomas Wimmer (director)
5:10 AM
Murcia, Santiago de (1682-1740)
La Jotta (for guitars and clapping)
Accentus Austria, Thomas Wimmer (director)
5:12 AM
Regnart, Jacob (c.1540-1599)
Litania Deiparae Virginis Mariae
Currende, Erik van Nevel (conductor)
5:25 AM
Debussy, Claude (1862-1918)
Images II
Roger Woodward (piano)
5:38 AM
Abel, Carl Friedrich (1723-1787)
Concerto for flute and orchestra (Op.6 No.2) in E minor
Karl Kaiser (transverse flute), La Stagione Frankfurt, Michael Schneider (director)
5:55 AM
Schubert, Franz (1797-1828)
Fantasy for piano (D.760) in C major 'Wandererfantasie'
Wilhelm Backhaus (1884-1969) (piano)
6:15 AM
Jacob, Gordon (1895-1984)
5 Pieces arranged for harmonica and strings
Gianluca Littera (harmonica), I Cameristi Italiani.