Main content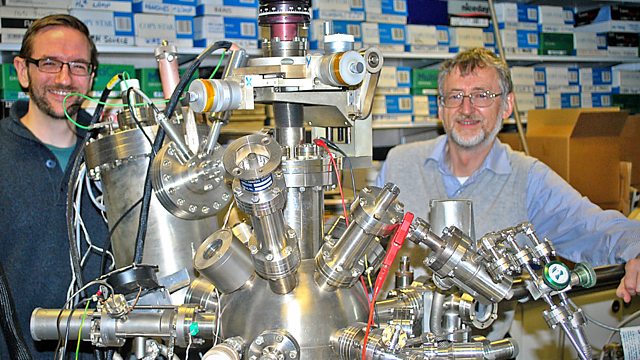 New Generation Thinkers
Fern Riddell uncovers the remarkable life of Kitty Marion, a singer and suffragette. Gregory Tate explores why many 19th-century scientists wrote poetry, as do several today.
Documentaries presented by two of Radio 3's New Generation Thinkers.
KITTY MARION: SINGER, SUFFRAGETTE, FIRESTARTER
Fern Riddell uncovers the astonishing life of Kitty Marion - a German child who fled her brutal father for a new life in Victorian England, where she built a career as a singer and actress in theatres and music halls.
But why would a woman like this, in a precarious profession, neither young nor wealthy, become a Suffragette?
As Riddell discovers, Marion was driven to protest by a culture endemic in the backstage world: sexual assault.
But once she became a Suffragette, Marion soon found herself in prison. Her hunger strikes were dealt with by warders forcing a feeding-pipe up her nose. In one stint in gaol she endured this 232 times.
Along the way, Marion had graduated from marching and breaking windows to far more violent activity. She was convicted of burning down a racecourse - but Riddell examines evidence that she was involved in many more fires, from country houses to railway stations.
Finally, after war came in 1914, this extraordinary woman was denounced as a German spy. Pressured to leave the country, she faded into obscurity. But, asks Riddell, do the likes of Kitty Marion deserve a more prominent place in our history of the campaign to win women the vote?
Producer: Phil Tinline
THE POETRY OF SCIENCE
Gregory Tate explores why so many scientists have been inspired to write poetry and the relationship between their artistic work and their science.
The Cornishman Humphry Davy was a pioneer of modern science, whose lectures drew huge crowds. But, inspired by his friendship with the poets Wordsworth and Coleridge, throughout his life he wrote poems - including one about breathing nitrous oxide.
Physician Eramus Darwin; mathematician William Rowan Hamilton; astronomer William Herschel; - all wrote poetry. More recently, the 'father' of the atom bomb, J. Robert Oppenheimer, Erwin Schrodinger, and Miroslav Holub interrogated their scientific work in verse.
Gregory Tate visits the Royal Institution in London which, as well as a laboratory, houses a large archive of poetry by scientists, and the lab in Trinity College, Dublin, where Physics professor, Iggy McGovern, develops ideas for synchrotron radiation techniques, and poems. McGovern has written a sonnet sequence on mathematician Hamilton.
Using scientific investigative techniques Gregory enquires how has poetry offer scientists a fresh perspective on their research, talking to Sharon Ruston, co-editor of Humphry Davy's letters, Daniel Brown, author of 'The Poetry of Victorian Scientists', and the poets Mario Petrucci, who has a PhD in Optoelectronics, and Ruth Padel, a descendant of Erasmus Darwin. We hear their poetry, and verse by Humphry Davy, John Tyndall, John Herschel and Rowan William Hamilton.
Producer: Julian May.
Last on
More episodes
Previous
You are at the first episode
Broadcast

Featured in...
From prison breaks to VR dinosaurs: insights from the AHRC & BBC's scheme for academics.