Main content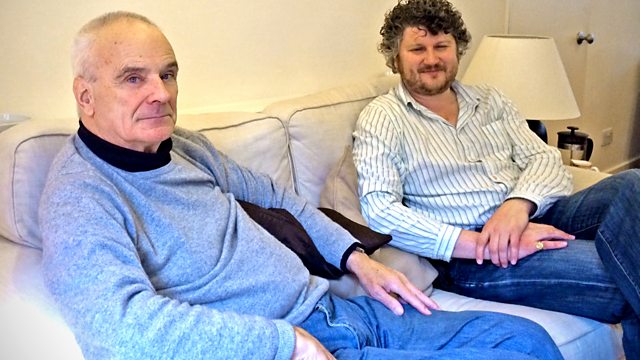 Peter Maxwell Davies at 80
Peter Maxwell Davies talks to Tom Service about his long and prolific career. Including specially recorded performances from the BBC Philharmonic conducted by HK Gruber.
Sir Peter Maxwell Davies, the former Master of the Queen's Music whose dozen-plus string quartets, ten numbered symphonies and numerous concertos make up just a fraction of a prolific output, might be mistaken for a conventional establishment figure. But there is nothing conventional about Max (as he's generally known). There's the sheer quality and variety of over five decades' worth of work coupled to an unflinching social conscience for one thing; the mischievous, kick-against-the-pricks twinkle in his eye, for another.
In an engaging interview Tom Service talks to Max, who turned eighty this year, about some of the preoccupations of his long and distinguished career. Plainsong, sixteenth century English music and the inspiration he draws from the unspoiled natural beauty of his Orkney home are reflected in music recorded for this special edition of Hear and Now by the BBC Philharmonic and Radio 3 New Generation Artist, guitarist Sean Shibe.
The programme ends with a classic recording of one of Max's major works from the sixties, his Second Fantasia on John Taverner's 'In Nomine', one of a number of works whose apparent complexity and dissonance perplexed orchestras and and generated no little hostility. 'These days,' says Max, 'those pieces seem so lyrical. There' s no problem: people just play them as a piece of music and enjoy it. It's worth living to eighty to get that kind of reaction!'
Plus, in her series Composers' Rooms, Sara Mohr-Pietsch visits George Benjamin.
Peter Maxwell Davies:
Overture, St Francis of Assisi
The Fall of the Leafe
Last Door of Light
BBC Philharmonic
HK Gruber, conductor
Hill Runes
Sean Shibe, guitar
Second Fantasia on John Taverner's 'In Nomine'
New Philharmonia Orchestra
Charles Groves, conductor.
Stockhausen's Gruppen – What's the Big Deal?