Main content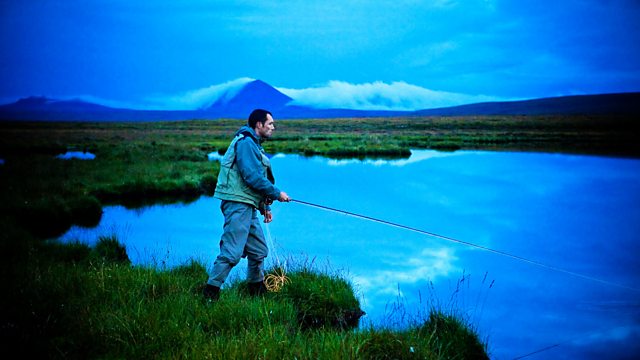 Night Fishing
Tom Rawling's poems were admired by Heaney and Hughes. He fished sea trout at night, an eerie experience this programme captures in sound and with his poems.
Cumbrian poet Tom Rawling fished for sea trout at night. His poems about fishing were admired by Seamus Heaney and Ted Hughes - but now, Tom is almost totally forgotten. Night fishing is a heightened experience captured in sound and with poems read by Tom, found on a cassette.
Tom Rawling was a driven man and his poems have a peculiar intensity, a strange slightly frightening quality that's vivid and almost obsessive. No one else has conveyed so piercingly the drama, the intensity and the sheer strangeness of fishing - above all, of night fishing for sea trout. This programme, with Grevel Lindop and Finlay Wilson, helps us to experience some of that.
Rawling was born in Ennerdale in the Lake District in 1916. His family had been farming on the shores of Ennerdale Water for at least three hundred years. He was the son of the village schoolmaster, attended his father's school, and was caned by him every day. Rawling eventually became a teacher himself - of children with special needs. He preferred that because it didn't tie him down to a syllabus.
He didn't begin writing poetry until he was sixty years old. Retired, the poems poured out of him. They were about Cumbria - about his family, his childhood memories of Ennerdale, and the hard labour entailed in making a living from the land. Also, they were about fishing. Above all, to fish for sea trout.
Produced by Matt Thompson
A Rockethouse production for BBC Radio 4.
Last on
Broadcasts