Main content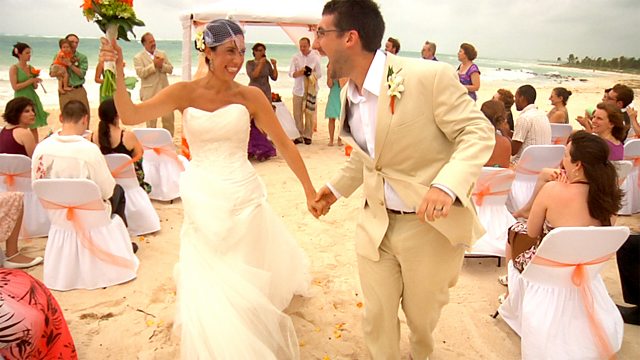 112 Weddings
Documentary in which filmmaker Doug Block finds out what happened to some of the 112 couples whose wedding videos he shot to help support himself over the past two decades.
Documentary which explores timeless themes of love and marital commitment. For the past two decades, acclaimed documentary filmmaker Doug Block has helped support himself by shooting weddings. Hired for his intimate documentary style, he found himself emotionally bonding with his wedding couples on their big day, only to send off their videos and never see them again.
Many years and 112 weddings later, having long wondered what has become of their marriages, Block begins to track down some of the more memorable couples. Is married life what they thought it would be? Are they still together? How have they navigated the inevitable ups and downs of marriage over the long haul? Juxtaposing rapturous wedding day flashbacks with remarkably candid present-day interviews, this is a funny, insightful and deeply moving insight into the long-term challenges of marriage.
Doug Block, director of 112 Weddings, answers the Storyville Q&A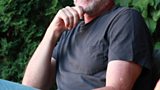 What is more important, story or character?
Both are critical.  It's like asking what is more important, chicken or egg?
What made you first want to explore the subject?
From the day I shot my first wedding over 20 years ago, I knew I'd do something someday on the subject of weddings.  To be filming as a fly-on-the-wall with an ordinary couple on the most extraordinary day of their lives together, what could be more dramatic and compelling?
How long did it take to get the film off the ground?
Well, 20 years.  I was busy making other films and raising a family.  And I was in no rush.
What were you most surprised to learn in the course of production? 
How incredibly candid and revealing all of the wedding couples I revisited were with me on camera.  In some cases, they were more like therapy sessions than interviews.
What have been the differences in reception to the film in countries it has now travelled to?
None.  It seems to have universal appeal, as evidenced by the fact that the film recently won the Audience Award at a prestigious documentary festival in South Korea.  The marriages of other people are endlessly fascinating to everyone.
Which documentary has most inspired you?
"Sherman's March" by Ross McElwee.  It was the film that convinced me documentaries could be every bit as funny and entertaining and director-driven as fiction films.
Favourite Website/blog?
"The D-Word," a discussion forum and community site for documentary professionals worldwide.
Person you'd most like to interview (living or dead?)
Bruce Springsteen
Best piece of filmmaking advice you've ever been given?
You don't need to edit your film in order from beginning to end.  You can edit whatever scene you want whenever you want.  You just need to know where it fits into the overall story.
Best piece of filmmaking equipment you can't live without?
Zoom lens with a wide angle.
If money was no object, what is your dream documentary subject?
Bruce Springsteen on a world tour.
Favourite film of all time?
Citizen Kane
Most difficult access?
Bruce Springsteen
Best recent read?
Tie: "Gone Girl" and "The Age of Innocence"
Credits
| Role | Contributor |
| --- | --- |
| Director | Doug Block |
| Series Editor | Nick Fraser |