Main content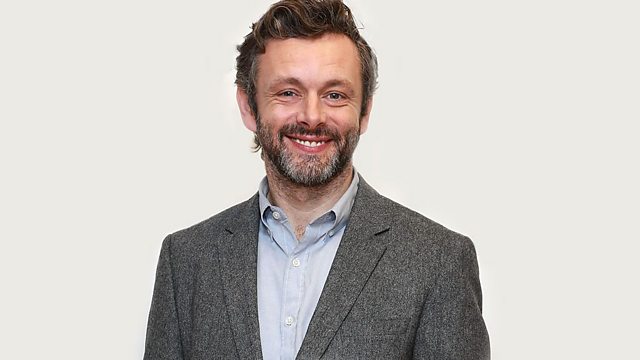 Under Milk Wood: From New York
Michael Sheen leads and directs a cast including Kate Burton and Mark Lewis Jones in a reading of Dylan Thomas's play on the very stage where it was first performed in May 1953.
Clips

Live from New York: Michael Sheen in Under Milk Wood
Michael Sheen directs and stars in this special performance of Under Milk Wood for BBC Radio Wales at New York's 92nd Street Y cultural centre, where Dylan Thomas premiered his 'play for voices' in 1953. The radio drama broadcasts live on 26 October at 7 PM GMT, to mark the centenary of Dylan's birth (and is available online here for 30 days afterwards).
Our broadcast follows BBC Wales' Dylan Thomas season that's run throughout this centenary year. Earlier in 2014, BBC Wales have presented a kaleidoscope of programmes across, radio, television and online, celebrating the poet's life, work and legacy.
Michael Sheen says: "It's a real honour and an absolute thrill to perform Under Milk Wood in this very special year and on the stage that it first found its voice. 
"This live radio broadcast is an opportunity to celebrate him and his work in both New York - a city that became so important to Dylan - and, at the same time, in Wales, his inspiration and home." 
In addition to directing, Sheen reads "First Voice", the play's narrator, a part Dylan himself read in the 1953 premiere. 
The all-Welsh cast also features actress Kate Burton, whose parents, Sybil Williams and Richard Burton, participated in the first BBC radio recording of Under Milk Wood in 1954 - just two months after Thomas's tragic death in New York. Burton also starred in the 1972 film adaptation of Under Milk Wood.
"It is very meaningful for me to be participating in this event as my parents were in the original recording," says Burton. "I am very proud to be Welsh and to carry on the family tradition." 
Radio Wales editor Steve Austins, said: "I'm really excited to be able to bring our listeners the chance to hear Dylan's masterpiece performed live, in the city he loved, on the stage where it was first performed. And it's wonderful that Michael has come on board to direct and perform in this unique event."
It was 92nd Street Y's Poetry Center that introduced Thomas to an American audience. Former Poetry Center director John Malcolm Brinnin brought Thomas to 92Y for his first US reading in 1950, and the poet made 11 more appearances at 92Y between 1950 and 1953, including four performances of Under Milk Wood. Brinnin also acted as Thomas's agent in the US, arranging the reading tours that took him to colleges and universities across the country.