Main content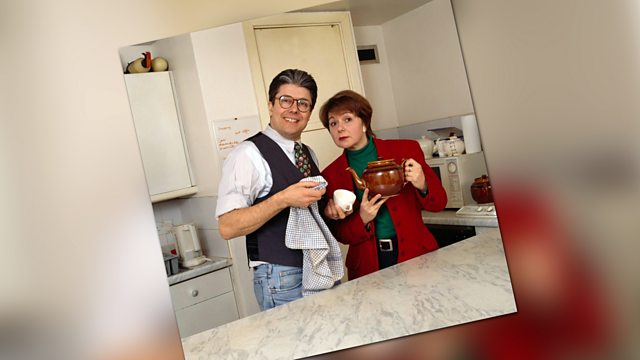 Richard finds himself propelled into the limelight as a superstar DJ. With Patrick Barlow and Barbara Flynn. From February 1995.
When everyone's gone down with a cold, including the amateur DJ, there's only one person who can save the day ...
Lucy Flannery's Writers' Guild award-winning sitcom about Maria and Richard who take in lodgers.
Stars Barbara Flynn as Maria, Patrick Barlow as Richard, Linda Polan as Amy, Toby Longworth as Paul and Vivienne Rochester as Ruby.
Producer: Liz Anstee.
First broadcast on BBC Radio 4 in February 1995.