Main content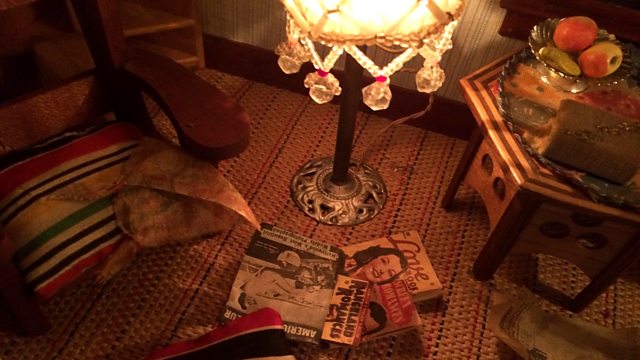 In a Nutshell
Simon Armitage visits Baltimore to explore Glessner Lee's Nutshell Studies of Unexplained Death, a series of dolls' houses depicting crime scenes that are used to train detectives.
Frances Glessner Lee revolutionised the study of crime investigation, founding the first centre for the study of forensic pathology at Harvard University . Glessner Lee built a series of Dolls Houses in the 1940's with a carpenter in which she constructed meticulous replica crime scenes to teach detectives their craft. These are still used in training new detectives today .
Poet Simon Armitage travels to the Medical Examiners office in Baltimore to investigate them , and their maker - regarded as the mother of modern CSI.
with Bruce Goldfarb, Corinne May Botz, Dr David Fowler, Detective Robert Ross and Jerry Dziecichowicz.