Main content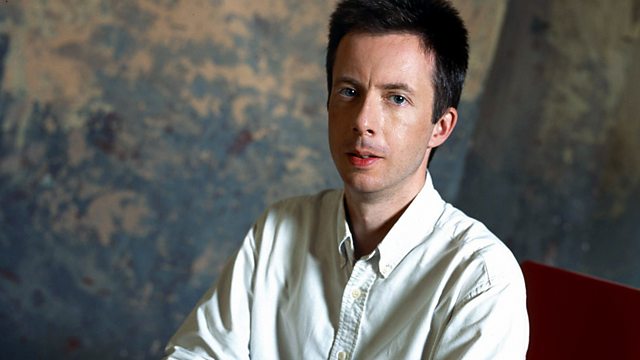 Strauss Tone Poems (5/5)
John Shea's selection includes Strauss's tone poem Eine Alpensinfonie, which depicts a day in the mountains.
Strauss Tone Poems (5/5). John Shea presents Strauss's depiction of a day in the mountains in his Alpine Symphony as well as Tchaikovsky's Violin Concerto with Ann-Sofie Mutter and Haydn's 'Lark' Quartet.
1:01 AM
Strauss, Richard [1864-1949]
Eine Alpensinfonie (Op.64)
Prague Radio Symphony Orchestra; Ondrej Lenárd (conductor)
1:51 AM
Handel, Georg Frideric (1685-1759)
Alpestre monte (HWV.81) - for soprano, 2 violins & basso continuo
Susie Le Blanc (soprano), Ensemble Tempo rubato - Veronika Skuplik, Elin Eriksson, Robert Earl Mealy & Christine Moran (violins), Lothar Haass (viola), Markus Möllenbeck (cello), Miriam Shalinski (violone), Alexander Weimann (continuo & director)
2:03 AM
Nielsen, Carl (1865-1931)
Wind Quintet (Op.43)
Galliard Ensemble
2:29 AM
Gombert, Nicolas [c.1495-c.1560]
Credo a 8
BBC Singers; Bo Holten (conductor)
2:43 AM
Brahms, Johannes [1833-1897]
3 Intermezzi Op.117 for piano
Maria Joâo Pires (piano)
3:01 AM
Bach, Johann Sebastian (1685-1750)
Keyboard Concerto No.5 in F minor (BWV.1056)
Angela Hewitt (piano), CBC Vancouver Symphony Orchestra, Mario Bernardi (conductor)
3:12 AM
Busoni, Ferrucio (1866-1924)
Suite No.2 for orchestra (Op.34a)
Finnish Radio Symphony Orchestra, Esa-Pekka Salonen (conductor)
3:40 AM
Grainger, Percy (1882-1961)
To a Nordic Princess
Leslie Howard (piano)
3:47 AM
Delius, Frederick [1862-1934]
To be sung of a summer night on the water; On Craig Dhu
Ars Nova Copenhagen, Paul Hillier (conductor)
3:55 AM
Haydn, Joseph (1732-1809)
String Quartet in D major (Op.64 No.5) (Hob.III.63) 'Lark'
Bartók String Quartet
4:13 AM
Beethoven, Ludwig van (1770-1827)
Overture from the Incidental music to König Stephan (King Stephen by August von Kotzebue) (Op.117)
Toronto Symphony Orchestra, Andrew Davis (conductor)
4:21 AM
Farnaby, Giles (c.1563-1640)
King's hunt: variations for keyboard (MB.24.49) - from the 'Fitzwilliam virginal book' no.53
Pierre Hantaï (harpsichord)
4:24 AM
Farnaby, Giles (c.1563-1640)
Maske (MB.24.31) & Fantasia (MB.24.12) for keyboard - from the Fitzwilliam Virginal Book Nos.198 & 237
Pierre Hantaï (harpsichord)
4:29 AM
Bull, John (11562/3-1628)
King's hunt for keyboard (MB.19.125)
Pierre Hantaï (harpsichord)
4:34 AM
Berezovsky, Maxim [1745-1777]
Choral concerto "Cast Me Not Off in the time of Old Age"
Platon Maiborada Academic Choir; Yulia Tkach (conductor)
4:45 AM
Rossini, Gioachino (1792-1868)
Sonata for strings No.5 in E flat major
5:01 AM
Debussy, Claude (1862-1918)
Prélude à l'après-midi d'un faune
5:12 AM
Marais, Marin [1656-1728]
Marche Tartare & La Tartarine
Teodoro Bau (viola da gamba), Deniel Perer (harpsichord)
5:16 AM
Schubert, Franz [1797-1828]
3 Songs - Liebesbotschaft, Heidenroslein & Litanei auf das Fest
Bryn Terfel (bass-baritone), Malcolm Martineau (piano)
5:26 AM
Durante, Francesco (1684-1755)
Concerto per quartetto for strings no.6 in A major
Concerto Köln
5:36 AM
Corigliano, John (b. 1938)
Elegy for orchestra
CBC Vancouver Orchestra, Mario Bernardi (conductor)
5:45 AM
Gounod, Charles (1818-1893)
Faust's Aria 'Salut, demeure chaste et pure' -- from Act III of the 5-act opera 'Faust'
Peter Dvorsky (tenor) , Slovak Radio Symphony Orchestra Bratislava, Ondrej Lenard (conductor)
5:50 AM
Gounod, Charles (1818-1893) arranged by Liszt, Franz (1811-1886)
Valse de l'Opera Faust
Petras Geniusas (piano)
6:00 AM
Tchaikovsky, Pyotr Il'yich (1840-1893)
Violin Concerto in D major (Op.35) ; Finale ]
Ann-Sofie Mutter (violin), Oslo Philharmonic Orchestra, André Previn (conductor)
6:34 AM
Visée, Robert de (c.1655-c.1723/3)
Suite in C minor
Yasunori Imamura (theorbo)
6:47 AM
Mozart, Wolfgang Amadeus (1756-1791)
Divertimento in D major (KV 136)
Slovak Chamber Orchestra, Bohdan Warchal (director).