Main content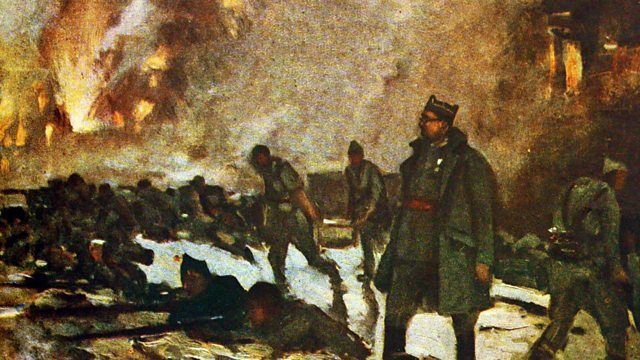 Sarajevo - Divine Uncertainty
In a discussion from the Sarajevo Theatre of War, theatre director Haris Pasovic explores World War I's effect on the long history of nationalism in the Balkans.
One hundred years ago the First World War set the course for the modern world: for the countries that took part nothing would be the same again. In these special editions of The Essay we gain an international perspective on the war as we hear from cultural figures from around the world taking part in an international series of events called The War That Changed The World, made in partnership with the British Council and the BBC World Service.
Haris Pasovic lived through the Siege of Sarajevo and was the producer of Susan Sontag's legendary 1993 'Waiting for Godot', produced in the city during the war. Since then he has developed theatrical spectaculars with a special focus on the impact of war including The Red Line (11,500 chairs representing those killed in the siege) and 'The Conquest of Happiness' (a massive open-air theatre event for Derry Year of Culture based on the works on Bertrand Russell). His essay 'Divine Uncertainty' is a personal take the war in Bosnia and the First World War. In this essay, recorded at the Sarajevo Theatre of War, Haris explains how he sees politics as a force woefully out of step with science and playfully suggests that a theory of 'political relativity' is needed in which cultural identity is cushioned by tolerance.