Main content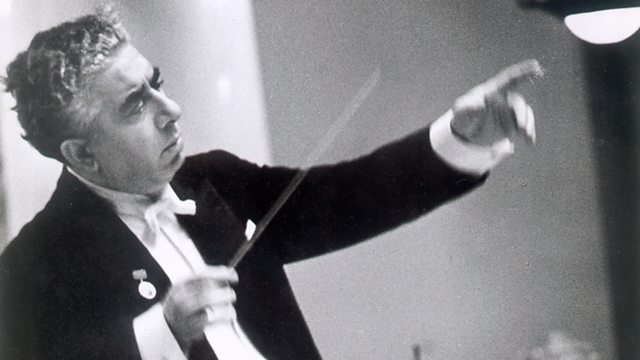 Donald Macleod focuses on the time when Khachaturian's Masquerade waltz became a big hit, before its success was cut short after Germany invaded Soviet Russia in 1941.
His famous Sabre Dance was once the most frequently played piece of music in the world, this week Donald Macleod explores the life and music of Aram Khachaturian.
The writer Alexei Tolstoy became a huge fan of Khachaturian after hearing the composer's music for his stage production, Masquerade, . However, the popularity of Masquerade was shortlived, due to the invasion of Russia by Germany. One work which did go on to have a huge international appeal during the war years was Khachaturian's Violin Concerto, which won the composer a Stalin Prize amounting to 50,000 roubles.
During World War Two, Khachaturian, like many other composers, was evacuated to the country where he was encouraged to continue composing for the national cause. It was during this period that Khachaturian composed his Symphony No 2, which he said "embodied everything that the people think and feel today". The symphony was seen as a requiem of wrath, and a protest against war and violence.