Main content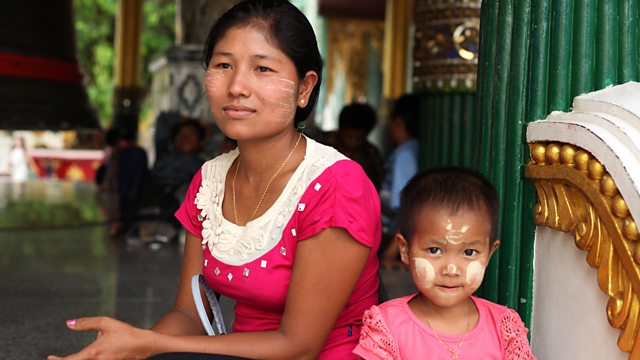 According to a recent census, Myanmar is home to 135 distinct ethnic groups. Mark Turin asks if the many indigenous languages can survive in a rapidly changing 21st-century Myanmar.
Formerly known as Burma, the Republic of the Union of Myanmar is in a state of upheaval. Business is booming in Yangon, thanks to new access to international markets. And while the country is offering greater stability for investors, ethnic and political tensions still run high. Burma/Myanmar is a rapidly changing and challenging place.
Anthropologist and linguist Mark Turin travels to Myanmar to explore what these transformations mean for the indigenous ethnic groups that make up much of the population, and specifically for their languages and cultures. Myanmar is a hugely diverse nation: according to a contested recent census, it is home to 135 distinct ethnic groups who are in turn grouped into eight "major national ethnic races." Among them are the Mon, whose Austroasiatic language is still widely spoken and who lay claim to an ancient script that's used to write Pali and Sanskrit. In highland areas, the states of Chin, Kachin and Shan derive their names from the dominant ethnic groups of the region, but these states are also home to many smaller, distinct communities. To date, the state has focussed on national building around a united Burmese identity rather than supporting minority communities. Official government education policy, for example, still prohibits the teaching of ethnic languages in schools.
Mark Turin speaks to government representatives, teachers, religious leaders and language experts in the field to find out whether these minority languages can survive in 21st Myanmar. Is the growth of English threatening Myanmar's indigenous languages? What is the role of religion in maintaining linguistic diversity? What does the future hold for Myanmar's unique tapestry of cultural and linguistic diversity?
Producer Mark Rickards.
More episodes
Next
You are at the last episode