Main content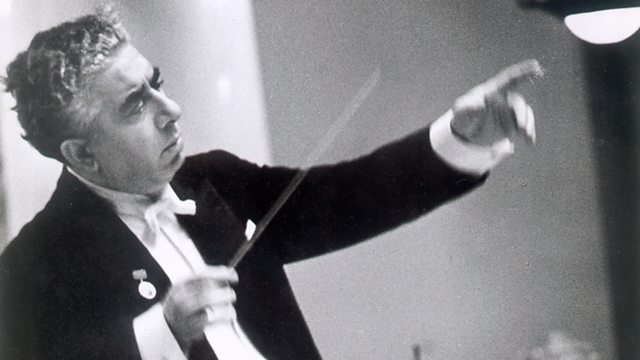 Donald Macleod tells the story behind the composition of Khachaturian's famous work, the Sabre Dance from his ballet Gayane.
His famous Sabre Dance was once the most frequently played piece of music in the world, this week Donald Macleod explores the life and music of Aram Khachaturian.
By the time Khachaturian composed his First Symphony, he was finishing his course at the Moscow Conservatoire. He decided to stay on as a postgraduate student, studying with Myaskovsky. He supplemented his income by composing music for the cinema. This included a film project for the Armenian State Film Company, called Pepo, and also a historical and revolutionary film entitled Zangezur.
Around this time, Khachaturian first encountered Nina, who would become his second wife. Khachaturian recalled that, when he first met Nina, "happiness walked in". Happiness became the name of one of Khachaturian's ballets, later reworked and called Gayane, which includes his famous Sabre Dance.