Main content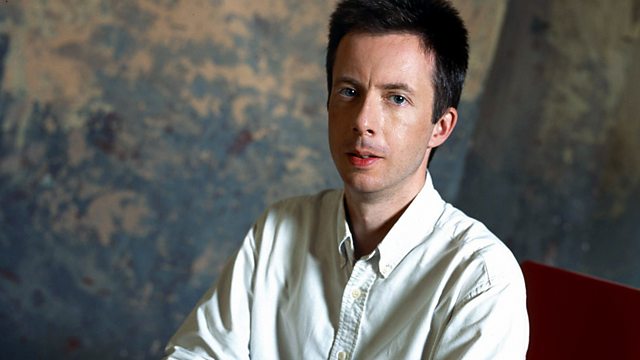 Boris Christoff in Grechaninov
John Shea's selection includes Grechaninov's Liturgia Domestica, featuring celebrated bass Boris Christoff as the soloist.
Legendary bass Boris Christoff (1914-1993) is the soloist in Grechaninov's Liturgia Domestica. John Shea presents.
12:31 AM
Grechaninov, Alexandr Tikhonovich [1864-1956]
Liturgia Domestica, Op.79 (4 Liturgies of St John Chrysostom)
Boris Christoff (bass), Bulgarian National Choir "Svetoslav Obretenov", Bulgarian National Radio Chamber Orchestra, Georgi Robev (conductor)
1:47 AM
Rimsky-Korsakov, Nikolai (1844-1908)
Overture to Pskovitjanka (The Maid of Pskov)
BBC Philharmonic, Vassily Sinaisky (conductor)
1:55 AM
Arensky, Anton Stepanovich (1861-1906)
Suite No.1 in F major for 2 pianos (Op.15)
James Anagnason, Leslie Kinton (pianos)
2:10 AM
Scriabin, Alexander (1872-1915)
Le Poème de l'extase (Op.54)
BBC Scottish Symphony Orchestra, Ilan Volkov (conductor)
2:31 AM
Weir, Judith (b.1954)
String quartet
Silesian Quartet
2:43 AM
Hildegard von Bingen (1098-1179)
1. Alma Redemptoris Mater
2. Ave Maria, O auctrix vite - Responsorium for voice, chorus, 2 fiddles"
Sequentia
2:54 AM
Hildegard von Bingen (1098-1179)
Instrumental piece
Sequentia
3:00 AM
Mendelssohn, Fanny Hensel (1805-1847)
Trio Op.11 in D minor
Trio Orlando
3:25 AM
Bach, Johann Sebastian (1685-1750)
Prelude (Fantasia) in A minor (BWV.922)
Lorenzo Ghielmi (harpsichord)
3:32 AM
Dvorak, Antonin [1841-1904]
Polonaise for orchestra in E flat major
Slovak Radio Symphony Orchestra in Bratislava, Ludovít Rajter (conductor)
3:38 AM
Telemann, Georg Philipp (1681-1767)
Sonata for violin & basso continuo in F major - from Essercizii Musici
Camerata Köln
3:49 AM
Brahms, Johannes (1833-1897)
Intermezzo in A major (Op.118 No.2)
Jane Coop (piano)
3:56 AM
Stanford, Charles Villiers (1852-1924)
Eternal Father - from 3 Motets (Op.135 No.2)
BBC Singers, Stephen Cleobury (conductor)
4:03 AM
Grieg, Edvard (1843-1907)
Letzter Frühling (Last Spring, orig. song Op.33/2)
Camerata Bern, Thomas Furi (leader and concertmaster)
4:09 AM
Mozart, Wolfgang Amadeus (1756-1791), arr. Edvard Grieg
Sonata in G major (K.283) )
Julie Adam and Daniel Herscovitch (pianos)
4:23 AM
Traditional (arr. Michael Hurst)
Ten Thousand Miles Away
West Australian Symphony Orchestra, David Measham (conductor)
4:31 AM
Pachelbel, Johann (1653-1706) [text: Luke 1/46?55]
Magnificat
Cantus Cölln
4:36 AM
Rossini, Gioachino (1792-1868)
Sonata No.1 in G major for string orchestra
Romanian National Chamber Orchestra, Ludovic Bacs (conductor)
4:50 AM
Sibelius, Jean (1865-1957)
6 Impromptus (Op.5)
Juhani Lagerspetz (piano)
5:06 AM
Manfredini, Francesco (1684-1762)
Symphony No.10 in E minor
Slovak Chamber Orchestra, Bohdan Warchal (leader)
5:16 AM
Chausson, Ernest (1855-1899) [Lyrics Maurice Maeterlinck]
Les Serres Chaudes (Op.24)
Lena Hoel (soprano), Bengt Åke-Lundin (piano)
5:29 AM
Abel, Carl Friedrich (1723-1787)
Praeludium, Adagio & Allegro from Pieces (27) for viola da gamba solo (K.186-212)
Paolo Pandolfo (viola da gamba)
5:43 AM
Boeck, August de (1865-1937)
Concerto for violin and orchestra (1912-1934)
Kam Ning (violin) , Vlaams Radio Orkest , Marc Soustrot (conductor)
6:10 AM
Haydn, Joseph [1732-1809]
Quartet for strings (Op.77'1) in G major
Royal String Quartet.