Main content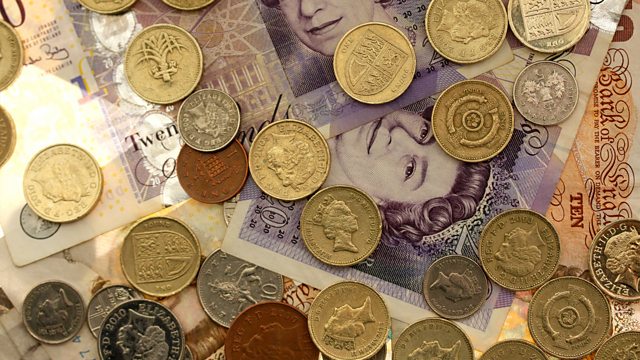 Payday loan broker surprise fees complaints
Payday loan broker charge complaints, Post Office gift card inactivity fee, the future of high street banking, £20,000 fraudulent bank account victory, and mortgages.
NatWest bank says it's receiving hundreds of complaints every day from people who have been surprised to find loans brokers have taken money out of their bank accounts.The money is being taken by payday loan middlemen, although customers are often unaware they have authorised a payment and, in some cases fees, are being taken out by numerous companies. What action will be taken? Money Box investigates.
A Money Box listener complains that the balance on her Post Office gift card, valid until 2017, has reduced to zero after monthly inactivity fees were deducted. How has this happened?
Following the announcement that Lloyds Bank is going to close 200 branches, what might the future of high street banking look like? And what lessons can we learn from abroad? Hannah Moore reports.
Santander has revealed that it could offer a mortgage for life to some of its interest-only customers from next year. Would it be a good deal, and will other lenders follow suit? Paul Lewis talks to Ray Boulger from John Charcol mortgage brokers.
In June, Money Box featured the story of a listener who discovered a large cheque he'd posted to his bank had never arrived. The cheque had been stolen and credited to an account at a different bank altogether in his name. The bank, Barclays, froze the account but wouldn't return the thousands of pounds which had been withdrawn by the fraudster. This week Money Box reports that the Financial Ombudsman has ordered Barclays to pay back the money. So, how had the fraudster managed to open an account in the listener's name and are Barclays' security procedures robust enough?
Presenter: Paul Lewis
Producer: Ruth Alexander.