Main content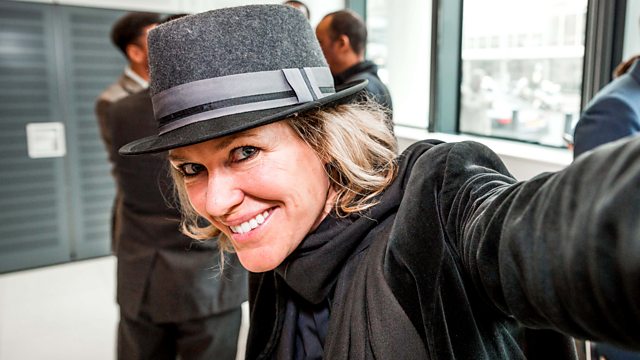 Cerys Goes Under Milk Wood
On the centenary of Dylan Thomas' birth, Cerys Matthews delves into a rare collection of tapes made in the 1960s by her uncle Colin Edwards with Dylan's close friends and family.
Cerys Matthews unlocks an archive of rare interviews, made by her uncle Colin Edwards, with Dylan Thomas's closest friends and family. The recordings date from the early 1960s, a decade after the poet's death, when his reputation was becoming clouded by scandal.
Cerys believed the recordings lost or destroyed. In fact, over a hundred hours of interviews were bequeathed to the National Library of Wales by her uncle's widow and some of them are broadcast here for the first time.
This personal journey into the archive is both a celebration of the life of Dylan Thomas and a glimpse into the life of her uncle - 'an eccentric, radical journalist and film-maker'. Here Cerys goes Under Milk Wood - into the communities in which Dylan Thomas lived.
We hear Dylan's mother, Florence, describe how the eight-year-old Dylan would write poems about the kitchen sink. Dylan's school friend Charles Fisher recalls how he 'collected words like rare butterflies'. Dylan's daughter, Aeronwy , reflects on his daily rituals and drinking habits. One of his closest friends Bert Trick, a Marxist grocer from Swansea, describes Dylan's profane sense of humour. And we hear from theatre director Philip Burton and poet Robert Lowell about meetings with Dylan towards the end of his life.
'Listening to these tapes I started to understand the strange contradictions at the heart of Dylan Thomas. The boozer with the self-discipline to write verse, the child with a visionary voice, the buffoon who took life so seriously,' says Cerys.
Some of Cerys's favourite Dylan Thomas poems and writings are set to music in the programme. Jeff Towns, Terry Jones, Andrew Lycett, Gwen Watkins and David Thomas also contribute.
Produced by Sarah Cuddon
A Falling Tree production for BBC Radio 4
Last on
Richard Burton, Matthew Rhys, Ruth Jones star in Dylan Thomas's classic 'play for voices'
Broadcasts