Main content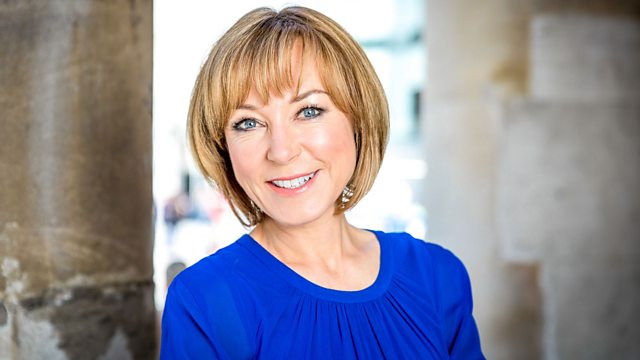 Sian Williams is joined by an opinionated panel of guests who debate the big ethical, moral and religious stories of the week. Was the UK too slow to act on Ebola in Africa?
Sunday 12th October
It's reported that leading global health experts underestimated the extent of the current outbreak of  Ebola.   As the government orders screening for the disease at Heathrow, Gatwick and Eurostar terminals in the UK, Sunday Morning Live asks: Were we too slow to act on Ebola in Africa?
Also on the programme:
As Pope Francis oversees an extraordinary synod on the family, some commentators believe the Catholic church could be on the verge of revolution.  But has anything likely to change or is it all just good PR? We ask: Is Pope Francis a revolutionary?
Comedian Jim Davidson has just spent what he describes as the worst year of his life – as a suspect of sexual abuse, with allegations from adult women dating back more than 20 years.  None were proved and Jim talks to Sian Williams about how his faith in God helped him through.
And the Bishop of Salisbury, the Right Reverend Nicholas Holtam, just appointed Church of England's lead bishop on environmental issues, tells us why Christians have a moral duty to care for the environment.  But - if so - can we be trusted as `stewards of the earth`?
Among the guests joining Sian Williams are: playwright Bonnie Greer; radio talk show host Nick Ferrari;  former Dominican Friar, now broadcaster, Mark Dowd; and comedian and campaigner Kate Smurthwaite.
Credits
| Role | Contributor |
| --- | --- |
| Presenter | Sian Williams |
| Participant | Bobby Friction |
| Interviewed Guest | Jim Davidson |
| Participant | Bonnie Greer |
| Participant | Nick Ferrari |
| Participant | Mark Dowd |
| Participant | Kate Smurthwaite |