Main content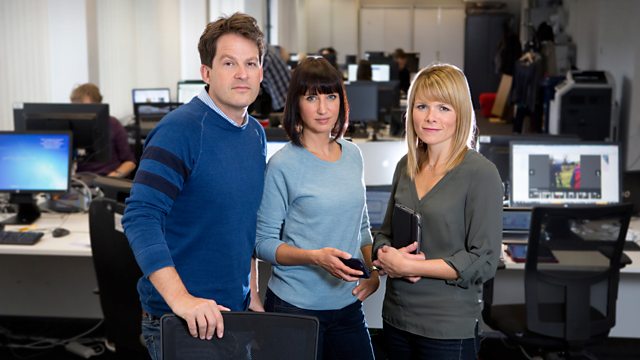 Consumer magazine. Rachel investigates a web of companies that persuaded a lorry driver to sign over his £100,000 pension, and Rhodri looks into popular fruit-flavoured waters.
Rachel investigates a web of companies that persuaded a lorry driver to sign over his £100,000 pension. It's a story that stretches from Liverpool to Gibraltar, involves hundreds of people and millions of pounds worth of their pension funds.
Rhodri looks into popular fruit-flavoured waters. They may look healthy, but he finds they have something surprising in common with a packet of doughnuts.
And Lucy's in Mold meeting a man who can't get any redress after the paint started flaking off his £25,000 campervan. And as the weather gets colder, she'll be getting advice on how to save money on heating.
Pension problems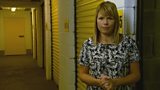 A lorry driver from Cardiff is struggling to find out where his pension money has gone after being texted and convinced to switch it to a new scheme.
 
50 year old Graham Williams had built up a £117,000 pension pot from his previous job in a factory. That money was frozen in his old pension scheme.
 
Two years ago he received a text telling him that he could do more with that pension by transferring it to a scheme called Capita Oak, and receive an upfront payment at the same time. The offer came at a particularly difficult time for Graham.
 
He told X-Ray reporter Rachel Treadaway-Williams: "I thought financially it would help me and everything because I had financial problems. I didn't want to get to the stage where I was going to the doctors and end up on anti–depressants."
 
Graham signed up and his pension was transferred to Capita Oak. They took a 5% administration fee, sent him a cheque for 15% of what was left (nearly £17,000) and told him the rest, just under £95,000, was safely invested.
 
His money had apparently been invested in Store First, a company that sells warehouse storage units – or pods. It tells investors they'll get an 8% annual return for the first two years.
 
But just before Christmas, Graham began to get worried. He asked his daughter April for help when he didn't receive the annual statement he expected from his new pension scheme.
 
April said: "I'd send emails upon emails, never got a response. You just couldn't contact anybody..."
 
There are many other Capita Oak pensioners struggling to find out how much their pensions are now worth. In total, the scheme took around ten million pounds worth of their money and put it into Store First. There's also a second scheme called the Henley Retirement Benefit Scheme which put three and a half million pounds into Store First.
 
In September, Anthony Helps, a Henley RBS pensioner, chained himself up outside the offices in Liverpool which had called him and persuaded him to switch his pension. He demanded his pension money back, and eventually got most of it. People working in exactly the same offices had texted Graham about joining Capita Oak.
 
There are also concerns about the type of investment made by the two schemes. The Financial Conduct Authority says that storage pods are one of a group of unregulated investments that can be high risk and difficult to sell afterwards.
 
X-Ray spent months investigating the schemes. We discovered that the promised 8% returns from Store First had not gone to the pension schemes. Instead, Store First told us they had been asked to pay them to a firm in Gibraltar called TransEuro Worldwide Holdings Ltd. In total we believe it was paid around £2 million pounds, plus a hefty commission.
 
Stuart Chapman-Clark was a director of the firm that texted Graham about Capita Oak. He was also involved in the Henley scheme. He told X-Ray that he only played a very small role in both schemes, although he does say he received a referral fee from the company in Gibraltar.
 
The boss of Store First, Toby Whittaker, has told us that the pension money from both schemes is safely invested with it. He says that he doesn't believe storage pods are high risk and that they can be an excellent investment.
 
All the uncertainty has taken a huge toll on Graham and his health.  He's frightened he'll never see his £95,000 pension again.
 
Graham said: "If I don't get that money back, then that's all I'm going to have is the pension I am paying into now and a state pension, and people can't survive now, so I don't know how I will survive in 15 years time."
 
There are moves underway to appoint new trustees for the Henley scheme, and a director has been re-appointed for the trustee firm dealing with Capita Oak.
Graham is hoping that might open the way for him to pull his money out of the scheme and take his pension elsewhere.
Flaky campervans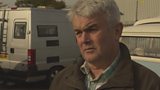 Retired firefighter John Williams from Mold bought a Fiat campervan for holidays and weekends away.
Eight years later the paint's flaking off and he can't find anyone to help.
John's van is a Fiat Ducato converted by Italian firm Trigano and registered in 2006, but like some other similar campervans of the same age there is a problem with the paintwork, especially on the roof.
X-Ray brought in expert vehicle inspector Nik Ellis to look at his van, and another van of the same age.
He told us: "It's quite obvious what has happened here. The paint has lifted away from the primer.
"I think it is the initial application of the paint. I don't think it has been rubbed down properly. I think it has been applied poorly."
He said that to rectify the problem the van needs a complete re-spray, which would cost £8,000.
The company which sold the van to John has stopped trading so he wrote to Fiat but they have said they cannot help because his warranty has expired.
John told X-Ray: "I'm on a pension now and I don't think I should have to pay out. Fiat are producing these vehicles. They must know there is a problem. I think they should step up to the mark and fix it."
But when X-Ray wrote to Fiat they refused to address the issues in Nik's report and reiterated that the van is out of warranty.
John might have been able to make a case under consumer rights legislation but because the van is more than six years old that is unlikely to succeed.
Credits
| Role | Contributor |
| --- | --- |
| Presenter | Lucy Owen |
| Presenter | Rhodri Owen |
| Reporter | Rachel Treadaway-Williams |
| Series Producer | Susie Phillips |