Main content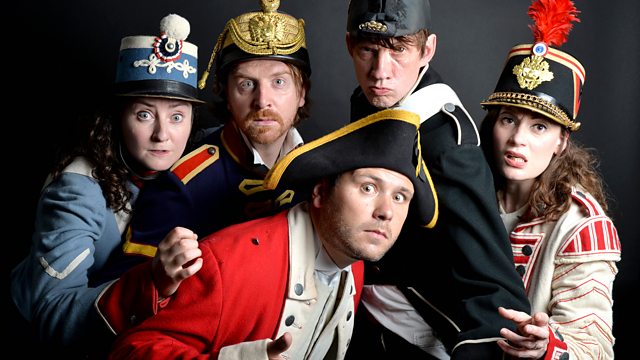 A sketch that you will never really own, the rudest awakening for one particular pet, and the positive side of stereotyping. With Carrie Quinlan. From October 2014.
John Finnemore, the writer and star of Cabin Pressure, regular guest on The Now Show and popper-upper in things like Miranda, records a fourth series of his hit sketch show.
2/6: This second edition of the fourth series has a sketch that you'll never really own; the rudest of awakenings for one particular pet; and a look at the often ignored positive side of stereotyping.
The first series of John Finnemore's Souvenir Programme was described as "sparklingly clever" by The Daily Telegraph and "one of the most consistently funny sketch shows for quite some time" by The Guardian. The second series won Best Radio Comedy at both the Chortle and Comedy.co.uk awards, and was nominated for a Radio Academy award. The third series actually won a Radio Academy award.
In this fourth series, John has written more sketches, like the sketches from the other series. Not so much like them that they feel stale and repetitious; but on the other hand not so different that it feels like a misguided attempt to completely change the show. Quite like the old sketches, in other words, but about different things and with different jokes. (Although it's a pretty safe bet some of them will involve talking animals.)
Written by and starring ... John Finnemore
Also featuring ... Margaret Cabourn-Smith, Simon Kane, Lawry Lewin and Carrie Quinlan.
Original music by ... Susannah Pearse.
Producer ... Ed Morrish.
Credits
| Role | Contributor |
| --- | --- |
| Presenter | John Finnemore |
| Ensemble | Margaret Cabourn-Smith |
| Ensemble | Simon Kane |
| Ensemble | Lawry Lewin |
| Ensemble | Carrie Quinlan |
| Producer | Ed Morrish |
| Writer | John Finnemore |