Main content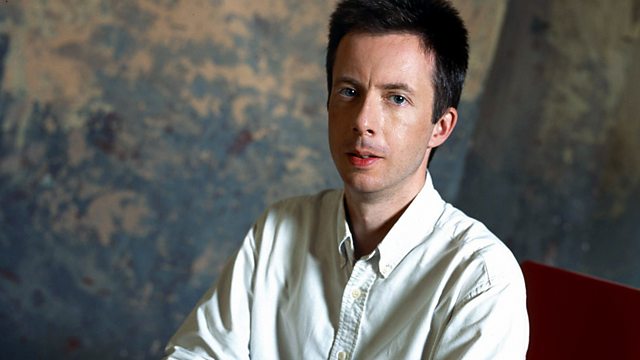 Proms 2013: Mahler's Symphony No 2
John Shea's selection includes Mariss Jansons conducting the Bavarian Radio Symphony Orchestra in Mahler's Second Symphony at the 2013 Proms.
BBC Proms 2013: Bavarian Radio Symphony Orchestra in Mahler's Second Symphony conducted by Mariss Jansons. John Shea presents.
1:01 AM
Schumann, Robert (1810-1856)
Symphony No.2 in C major (Op.61)
Budapest Symphony Orchestra, Tamás Vásáry (conductor)
1:40 AM
Mahler, Gustav [1860-1911]
Symphony no. 2 in C minor (Resurrection) for soprano, alto, chorus and orchestra
Genia Kühmeier (soprano), Gerhild Romberger (mezzo soprano), Bavarian Radio Chorus, Bavarian Radio Symphony Orchestra, Mariss Jansons (conductor)
3:01 AM
Desprez, Josquin [1440-1521]
Ave Maria . . . Virgo serena for 4 voices
BBC Singers, Bo Holten (conductor)
3:07 AM
Beethoven, Ludwig van (1770-1827)
7 Variations on 'Bei Männern, welche Liebe fühlen' for cello and piano (WoO.46)
Miklós Perényi (cello), Deszö Ranki (piano)
3:17 AM
Bach, Johann Sebastian (1685-1750)
Jauchzet Gott in allen Landen (BWV.51) - cantata for soprano, trumpet and strings
Susanne Ryden (soprano), Robert Farley (trumpet), European Union Baroque Orchestra, Roy Goodman (conductor)
3:33 AM
Vanhal, Johann Baptist (1739-1813)
Symphony in A minor
Capella Coloniensis, Hans-Martin Linde (conductor)
3:52 AM
Lipinski, Karol Jozef [1790-1861]
Variations on a theme of Rossini's 'La Cenerentola'
Miroslaw Lawrynowicz (violin), Krystyna Makowska-Lawrynowicz (piano)
4:07 AM
Stadlmayr, Johann (c.1575-1648)
Ave Maris Stella
Capella Nova Graz, Otto Kargl (conductor)
4:13 AM
Strauss, Richard [1864-1949]
Prelude (Introduction) from Capriccio - opera in 1 act (Op.85)
Hrachya Avanesyan, Johannes Soe Hansen (violins), Ettore Causa, Magda Stevensson (violas), Andreas & Ingemar Brantelid (cellos)
4:27 AM
Dowland, John (1563-1626)
Mr. Dowland's midnight
Manuel Calderon (guitar)
4:30 AM
Mozart, Wolfgang Amadeus (1756-1791)
Concerto for horn and orchestra no.2 (K.417) in E flat major
Jacob Slagter (horn), Nieuw Sinfonietta Amsterdam, Lev Markiz (conductor)
4:44 AM
Genin, Pierre Agricola (1832-1903)
Fantaisie sur Rigoletto (Op.19)
Zhenia Dukova (flute (Bulgaria), Andrey Angelov (piano)
4:56 AM
Bruckner, Anton [1824-1896]
Ave Maria
Tallinn Boys Choir, Lydia Rahula (conductor)
5:01 AM
Reznicek, Emil Nikolaus von (1860-1945)
Donna Diana: overture
Symphony Nova Scotia, Georg Tintner (conductor)
5:08 AM
Albeniz, Isaac [1860-1909]
Cordoba (Nocturne) from Cantos de Espana (Op.232 No.4)
Henry-David Varema (cello), Heiki Mätlik (guitar)
5:14 AM
Schubert, Franz [1797-1828]
Piano Quintet in A major (D.667), "Trout"
Elisabeth Leonskaja (piano), Alban Berg Quartet
5:53 AM
Gluck, Christoph Willibald (1714-1787)
Dances of the Furies - ballet music from 'Orphée et Euridice'
Australian Brandenburg Orchestra, Paul Dyer (conductor)
5:57 AM
Monteverdi, Claudio (1567-1643); text: Ottavio Rinuccini (1562-1621)
Lamento della ninfa (from libro VIII de madrigali - Venice 1638)
Concerto Italiano; Rinaldo Alessandrini (harpsichord & director)
6:03 AM
Farkas, Ferenc (1905-2000)
5 Ancient Hungarian Dances for wind quintet
Galliard Ensemble
6:13 AM
Suk, Josef (1874-1935)
Elegie (Op.23) arr. for piano trio
Aronowitz Ensemble
6:20 AM
Dvorak, Antonín (1841-1904)
Cello Concerto in B minor (Op.104)
Karmen Pecar (cello); Slovenian Radio and Television Symphony Orchestra; David de Villiers (conductor).