Main content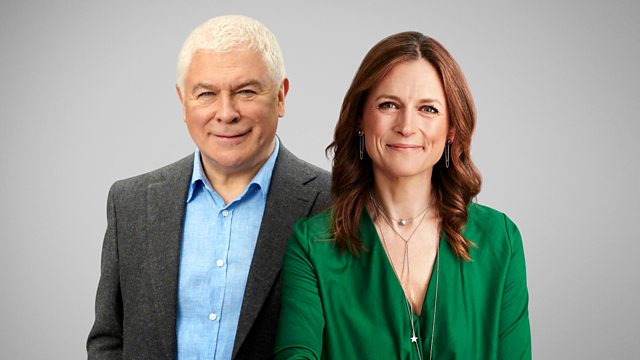 Pinchas Zukerman, Amanda Forsyth, Xuefei Yang, Camerata Alma Viva
Sean Rafferty is in conversation with violinist Pinchas Zukerman and cellist Amanda Forsyth. Plus live music from Chinese guitarist Xuefei Yang and Camerata Alma Viva.
A special visit to In Tune by violinist Pinchas Zukerman and cellist Amanda Forstyth who are on tour with Canada's National Arts Centre Orchestra, Ottawa. On 29th October they head to Salisbury Cathedral to perform as part of a 10-concert tour of the UK. Their appearance in Salisbury is expected to be a highlight of the tour and commemorates the 30,000 Canadian troops who trained around Salisbury before serving on the Western Front during the First World War.
Plus, live music from renowned Chinese guitarist Xuefei Yang, and from the pan-European string players of the Camerata Alma Viva.
Main news headlines are at 5pm and 6pm.
In.Tune@bbc.co.uk
@BBCInTune.