Main content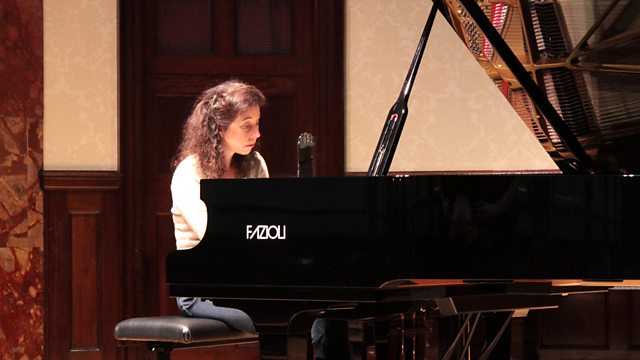 Angela Hewitt: Spanish Music
Angela Hewitt (piano) plays at Wigmore Hall. Scarlatti: Sonatas. Granados: Danzas espanolas 4, 5 and 6; Goyescas (excts). Albeniz: Suite espanola (excts). Falla: Fantasia Baetica.
Live from Wigmore Hall, London
Angela Hewitt plays a Spanish programme, including music by Scarlatti, Granados, Albeniz and Falla, at the Wigmore Hall.
Scarlatti: Sonatas
Granados: Danzas españolas Nos. 4, 5 & 6
From Goyescas - Quejas, o La maja y el ruiseñor, Op. 11 No. 4; El Pelele, Op. 11 No. 7
8.15: Interval
Scarlatti: Sonatas
Albéniz: From Suite española - Asturias; Sevilla; Castilla
Falla: Fantasia Baetica
Angela Hewitt, piano
The spirit of the dance is never far from Angela Hewitt's interpretations of everything from Bach to the works in her latest recital.
She turns to the vibrant art of Spain, evoking strong images of the Iberian Peninsula with Domenico Scarlatti's effervescent keyboard pieces and later compositions by three great names in the story of Spanish music.