Main content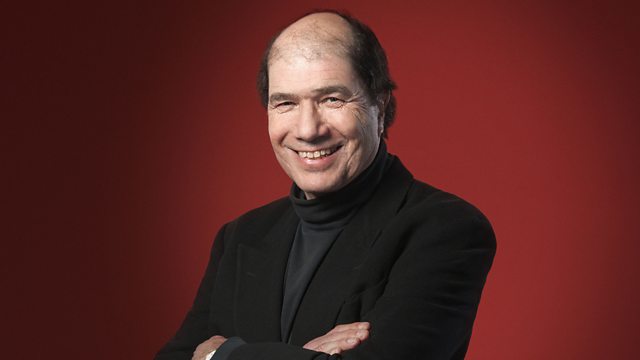 David Lan
Michael Berkeley's guest is the artistic director of the Young Vic, David Lan. His musical selections include Beethoven, Shostakovich, Paul Simon, Nina Simone, Bach and Mozart.
David Lan is a huge force in theatre in Britain, indeed internationally. But how he got there is surprising. Brought up in Cape Town, he began his career as an anthropologist, living for two years in a remote area of Zimbabwe in order to study spirit magic. He went on to become a playwright and documentary director, and he's written the libretto for two operas. One critic recently described Lan as a 'Diaghilev-like figure' because of his flair for bringing artists together. As Artistic Director of the Young Vic, he led the £12.5m theatre rebuild - and has over the last 14 years established a reputation both for spotting new talent, and for persuading directors from all over the world to come to London to direct wildly inventive productions. His latest role, announced this year, is Consulting Artistic Director for the New York Arts Centre, which is still being built, on the site of the 9/11 attacks.
In Private Passions, David Lan talks about his upbringing in South Africa, and how he learnt to love music as a young boy in his grandmother's shop, which sold bicycles - and piles of old 78s. He describes his time as an anthropologist in Zimbabwe, living in a remote and dangerous part of the country just after the war of independence. And he pays tribute to the relationship at the heart of his life, with distinguished playwright Nicholas Wright, whom Lan met when he was only 17.
Music includes Beethoven, Shostakovich, Paul Simon, Nina Simone, a Bach Prelude played by jazz pianist Keith Jarrett, and the overture to Mozart's Magic Flute - played on marimbas.
To hear previous episodes of Private Passions, please visit http://www.bbc.co.uk/podcasts/series/r3pp/all
A Loftus production for BBC Radio 3. Produced by Elizabeth Burke.
Six mind-expanding music podcasts to download in 2019
Archive Unlocked: Two Decades of Private Passions