Main content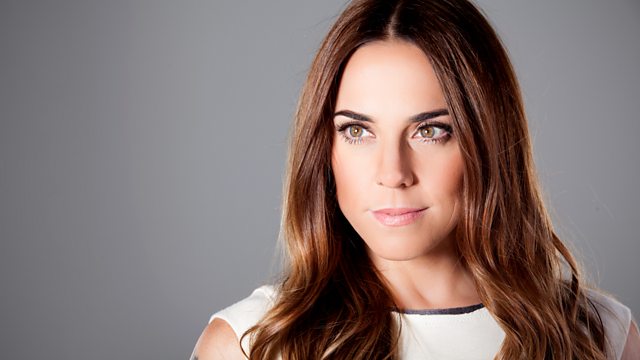 Ivy Benson: Original Girl Power
Spice Girl Mel C celebrates the musical legacy of Ivy Benson famous in the 1940s with her British All Girl Band. From 2014.
Melanie Chisholm celebrates the musical legacy of British band leader Ivy Benson - who rose to fame in the 1940s with Her All Girl Band - and speaks to some of the surviving members from that era.
Ivy Benson was a gutsy and glamourous woman. 50 years before Melanie was shouting about Girl Power as a member of The Spice Girls, Ivy her band members were risking their lives entertaining Allied troops in war-torn Europe and fighting their very own battle of the sexes back at home.
She was born in Holbeck, Leeds in 1913 and formed her all girl band in 1939 in an attempt to address the inequalities in pay between male and female musicians. Within a few years, Ivy rose to become one of the Britain's best known band leaders with bookings 52-weeks-a-year at top venues including the London Palladium.
In 1943, Ivy won a prestigious contract to become one of the BBC's resident dance bands. This appointment caused controversy in the male dominated musical establishment and led to what became known as The Battle of the Saxes. The Band Leaders Section of the Musicians' Union even sent a delegation to Broadcasting House to complain about Ivy's appointment.
"Speaking from personal experience, I find it incredibly inspiring to hear of Ivy's story. It seems a real shame she isn't better known to my generation. I hope this programme goes a little way to change that. She certainly was the originator of Girl Power!" (Melanie Chisholm).
Contributors include Joyce Clark, June Smith, Margaret Chappell, Gloria Russell, Sylvia England and Patsy O'Hara, who were all members of Ivy's band during its heyday of the 1940s.
Producer: Clair Wordsworth
A Sue Clark production for BBC Radio 4 first broadcast in October 2014.
Last on
Broadcasts