Main content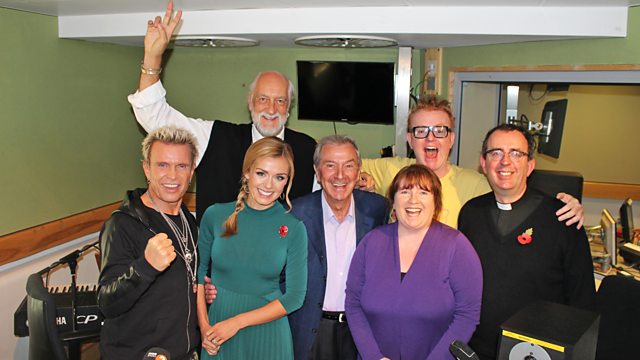 Mick Fleetwood, Billy Idol, Des O'Connor and Katherine Jenkins
Chris gets that Friday feeling going with Mick Fleetwood, Billy Idol, Des O'Connor and Katherine Jenkins.
Pause for Thought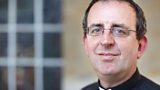 From Rev'd Richard Coles, cleric and broadcaster:
On Tuesday I was in Boston – Lincs, not Mass – as my glamorous book tour took me to this week to the fens. A return, as it happens, for I was ordained in Boston's mighty parish church, known as the Stump.  I'd forgotten how beautiful the fens are, as I drove through them from Lincoln with the only man I've ever met who was simultaneously a top flight rugby league ref and a rep for Mills and Boon. We called in at the church – like the past, it was closed – and I remembered on one of my first days there a teenage girl coming in looking worried. She asked if she could talk to me. "Of course," I said, trying out my kindly curate voice, "what's the matter?". She said, "I think I've broken the fifth commandment" – and in spite of five years of intensive Biblical study I found I couldn't remember which one was the fifth.
Surely you haven't coveted your neighbours' livestock, I thought (though this was Lincolnshire) and surely you're far too young to have... well, perish the thought… so I stalled for time and tried to get her to reveal more, asking leading questions, but it was only when I remembered they were written up on the wall behind me that I sneaked a peek – Thou shalt honour thy father and mother – and it turned out she felt guilty about not helping her mum with the washing up.  
If only all pastoral encounters were that straightforward. In the years since, I've had all sorts of people turn up in church with all sorts of problems, and if I've learned anything it's not to do religion by numbers. Because we are human beings, in all our bewildering diversity, and we don't always add up, we can't always be counted, and if we try to sort and summarise we might very easily miss what's really important: that loving God means loving your neighbour, no matter how peculiar or insignificant they may seem.