Main content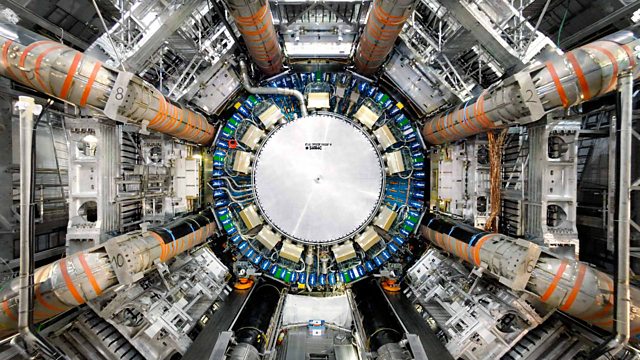 Particle Fever: The Hunt for the Higgs Boson
Documentary which follows six scientists during the launch of the Large Hadron Collider, marking the start of the biggest and most expensive experiment in human history.
Documentary which follows six brilliant scientists during the launch of the Large Hadron Collider, marking the start of the biggest and most expensive experiment in the history of the planet. Filmed over seven years, it is an emotionally charged journey with scientists attempting to push the edge of human innovation.
For the first time, a documentary gives viewers a front row seat to a significant and inspiring scientific breakthrough as it happens. As they seek to unravel the mysteries of the universe, 10,000 scientists from over 100 countries join forces in pursuit of a single goal - to recreate conditions that existed just moments after the big bang and find the Higgs boson, potentially explaining the origin of all matter.
Directed by a physicist-turned-filmmaker and masterfully edited by Walter Murch (The Godfather trilogy), Particle Fever is a celebration of discovery, revealing the human stories behind this epic machine.
Particle Fever director Mark Levinson answers the Storyville Q&A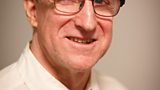 What is more important, story or character?
For me, story really comes out of characters. It's the activities and actions of characters that, strung together, form a story. But it's our identification with, and empathy with recognizable characters that draws us into a story.
What made you first want to explore the subject?
What first compelled me to explore physics was the wonder that a rather small set of abstract mathematical constructions invented by humans could explain essentially everything we saw in the world. I loved the idea of studying something that could explain "everything." When I moved into filmmaking, I always hoped there'd be some way to convey the magnificence of this pursuit. The start-up of the Large Hadron Collider seemed to provide a backbone to tell this story.
How long did it take to get the film off the ground?
The origin of the project was with my partner, David Kaplan. David's a theorist at Johns Hopkins and I think as early as 2006, he began telling everyone he knew that when the LHC turned on, something dramatic was going to happen to the field of particle physics. He used a little bit of his research grant money to hire a crew to shoot some preliminary footage in early 2007. They put together a little trailer that he showed around, but it didn't get any traction. I heard about this physicist who wanted to make a documentary about this momentous event in physics in the summer of 2007, and I tracked him down. I told him I'd be very interested in trying to utilize the narrative filmmaking skills I'd developed to make a dramatic, feature film – and that's exactly what he wanted as well. So I started going through the footage that he'd gathered in April 2008, and we put together a trailer that was shown at a development retreat at Johns Hopkins in May that garnered our first offer of financial support. And that allowed us to go into full-on pre-production to get ready for our first big shoot in August 2008.
What were you most surprised to learn in the course of production?
How long documentaries take to make! I came from the scripted fiction world where once you start shooting, there's a fairly predictable timeframe for completion. But with documentaries in general, and especially with a documentary about an experiment that wasn't even certain to work, setting a schedule was a fool's pursuit.
What have been the differences in reception to the film in countries it has now travelled to?
It's happily played very well in every country it's opened. Perhaps because of the international team involved, and the international aspect of scientific research, which is usually free of nationalistic biases, there's a certain universal appeal that we see reflected in audiences.
Which documentary has most inspired you?
I was very inspired by "Man on Wire." It's a story in which you know the outcome, but it was told so well, you're on the edge of your seat as if it was the greatest thriller. It really stood out for me as a model of creative documentary filmmaking.
Favourite Website/blog?
I think our website's pretty cool: www.particlefever.com
Person you'd most like to interview (living or dead?)
It'd be hard to resist an offer to interview Einstein.
Best piece of filmmaking advice you've ever been given?
My wonderful editor, Walter Murch, reminded me of a Hitchcockism:  "In feature films, the Director is God. In documentaries, God is the Director" Keep at it.
Best piece of filmmaking equipment you can't live without?
My ears.
If money was no object, what is your dream documentary subject?
The limitation isn't money – it would require time travel! I'd love to have been in Watson and Crick's lab when they were uncovering the structure of DNA. Or in Los Alamos when they were developing the first atomic bomb.
Favourite film of all time?
Really impossible to name one film. There've been many that have deeply affected me.  I'm a big fan of Kieslowski's films, like "The Double Life of Veronique." "Clockwork Orange" also had a profound effect on me. (And at some level influenced my use of Beethoven's Ninth in "Particle Fever.")
Most difficult access?
An end!
Best recent read?
Richard Powers book "The Gold Bug Variations."
Credits
| Role | Contributor |
| --- | --- |
| Director | Mark Levinson |
| Producer | David Kaplan |
| Editor | Walter Murch |
| Series Editor | Nick Fraser |